A Short Story About Poker

Tony Bromham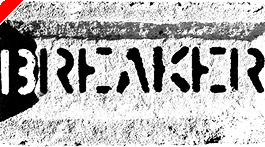 Every now and then you hear about a successful achievement coming about purely by a chance happening or meeting. British film director, Nick Scott, might well include himself in this category as he has made a short film that is already receiving serious attention in the industry. The "feelgood factor" in this tale is not the storyline in the film itself but the fact that the initial finance needed to lift the project off the ground for the cash-strapped director came from winning an online poker tournament!
Nick Scott had found the same funding difficulties for film-making that has haunted thousands of others in the UK. As Scott says:
"It's difficult for British filmmakers to fund their projects. We had a great script and just wanted to make the thing, but it was going to take us months to raise the cash ourselves."
Recently, Nick, who had played live poker but not ventured online at the time, was enjoying a sociable evening's poker at a friend's house when he was shown an online poker room. One aspect intrigued him;
"I was a bit sceptical because I'd always played live, but multi-player tournaments immediately stood out because of the amount you can win off a very small stake."
Soon after that evening, Nick sat down at an online £3 single table satellite. He takes the story up;
"I qualified for Betfair Poker's daily £15,000 tournament and just played unbelievably tight. Players kept dropping out and, after some careful play, I found myself playing one-on-one for £5,000. I have to admit to being lucky on the last hand - I hit pocket nines and shoved all my chips in, the other player called and turned over aces. I thought that was it, but the nine of diamonds came up on the turn and I started dancing a little jig around the room. I rang my producer up to tell her that I'd just won our budget but she didn't believe me and hung up!"
Nick and his producer, Fiona Brownlie, used the winnings to form their own production company, "The Winners Productions" and were able to finance pre-production of a short film called "The Breaker", a dark tale of an artist who creates his art by throwing bricks through windows. It has been requested by a number of international film festivals and has its official premier screening at the Curzon Cinema in Soho, London on 13th October.
Ben Fried, Head of Poker at Betfair said:
"Nick saw off more than three hundred players to win the tournament. If he keeps playing, this time next year he might be financing a Hollywood blockbuster."
Whilst not in that league yet, Nick and Fiona are now on the lookout for investment in their feature film project 'Black Box Recorder,' which won the Panasonic script award at the Cannes Film Festival. This is a thriller about a sound recordist who wakes up in the middle of a desert with a cassette player taped to his chest. The sounds on the tape provide the key to understanding what he is doing there and, more importantly, who did this to him."
Time to parlay those winnings!
Ed note: Finance your ideas with a massive $400 bonus once you download Tony G. Poker right here.