Everest Poker Birthday Give-Away

Paul Sandells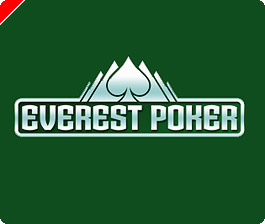 Everest Poker, home of some of the best value on-line poker freerolls, are celebrating their second birthday in style this September. A huge $20,000 guaranteed tournament has been announced and, yes you guessed it, it's a freeroll!
Everest Poker is almost two years old. As many parents will testify, including this writer, the "terrible twos" are not the most fun time you'll ever have! However, Everest are not throwing any tantrums, they're not screaming at bed time and refusing to sleep. No, they are giving a huge lump of money away in an awesome freeroll.
It's easy to claim your seat in this great value event too, there are two ways to qualify:
- Be one of the top 20 players in any of the Everest Poker daily satellites. Play in as many satellites you want until you qualify! Satellites run 3 times a day.
- Be one of the top 100 Summit Point earners from September 1st - September 25th. The top 100 players will all receive a free entry into the $20,000 Freeroll!
There's more too. To add icing to the birthday cake, Everest will run $5,000 Cash Added Tournament with no entry fee! All you pay is the buy-in. Players can Buy-in directly for $100+0 or qualify through $11+0 and $3+0 satellites running multiple times per day throughout the month.
The Everest Poker 2nd Anniversary $20,000 Freeroll will be held at 14:00 GMT on September 30th.
Ed note: Now is the time to download Everest Poker and get your share of the freeroll cash!