Norwegian Star Shines Over Phil Ivey at EPT Barcelona

Tony Bromham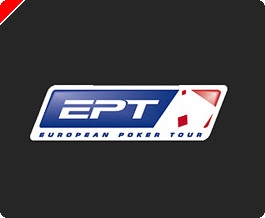 Five UK poker players made the top 20 places at the Main Event in the European Poker Tour's first event of Season 3, including a well-played and well-paid third place for David Gregory.
However, they were eclipsed on this occasion by another superb display in Europe from USA superstar, Phil Ivey. Yet even he was no match for what was a stunning performance by the ultimate winner, Bjorn Erik Glenne of Norway, reportedly a player regarded by many canny observers in his native country as possibly the best short-handed player in the country. It is said that he has made 13 final tables in Norway this year alone and winning 12 of them! Phil Ivey was soundly beaten here with no question of a bad beat being responsible.
From the UK's perspective, as is often the case in EPT events, players from these shores were well represented at the outset with no less than 70 entrants from the UK and 11 from Ireland. Of these, some regular circuit players made it through to the final stages.
Here is a summary of the UK and Irish poker players that made the cash positions at the EPT €5,000 Main Event at which a record EPT prize pool of over €2,300,000 was on offer to the 480 who started:
3rd - David Gregory won €184,300
8th - Robin Keston won €69,100
16th - Ian Woodley won €16,250
18th - Julian Gardner won €16,250
20th - Roland de Wolfe won €11,500
24th – John Paul Kelly won €11,500
25th - Javed Abrahams won €11,500
26th - Paul Parker won €11,500
29th - Leslie Kerrigan won €9,200
40th - Stephen Pearce won €6,900
41st - Nic Szeremeta won €6,900
43rd - Ryan Fronda won €6,900
44th - Ross Johnson (Ireland) won €6,900
The final table of nine players that made it to the television stages and a redraw of seats were comprised the following players in chip count order:
Phil Ivey (USA) - 1,323,000
Bjorn-Erik Glenne (Norway) - 1,209,000
Jeff Lisandro (Italy) 888,000
David Gregory (UK) - 550,000
David Daneshgar (USA) - 275,000
Joakim Geigert (Sweden) - 268,000
Kristian Ulriksen (Norway) - 116,000
Robin Keston (UK) - 81,000
Jonathan Dull (USA) - 79,000
With such an uneven distribution of chips, there was no surprise when the three players with dwarf-like stacks went out in quick succession. First to go was Ulricksen of Norway, whose pair of jacks were "big-slicked" by David Gregory. Then Keston and Dull went simultaneously at the hands of big stacked Glenne whose QQ looked good against Keston's 99 and Dull's A9. Keston, with the smaller stack, took 8th place and a useful €69,100 back home to London.
Phil Ivey came into play in a big way when he eliminated one of the dangermen with a substantial chipcount. A number of commentators were speculating about an eventual heads up battle between regular winner in the USA, Jeffrey Lisandro, and Phil Ivey but the fireworks display started early in Barcelona. Ivey raised from the button and was called by Lisandro in the big blind. The flop of 10 9 5 saw Lisandro check, followed by a canny 80,000 bet by Ivey. Lisandro, having flopped top two pair with 10 9, confidently moved all-in. When Ivey called, he must have felt he was in the lead but Ivey actually held the other two 9's in the hole. Unlucky cards Jeff!
Ivey now held a solid chip lead and things looked unpromising for the others. It certainly was for Joakim Geigert whose short stack shrunk to nothing at the hands of fellow Scandinavian Bjorn-Erik Glenne. Next up for the chop was David Daneshgar from the USA who took a plunge with Q8 and lost the race to the automatic call with 66 from much larger stack, David Gregory.
Down to three, the chips looked like this (in round numbers):
Phil Ivey – 2,200,000
Bjorn-Erik Glenne - 1,700,000
David Gregory - 900,000
At this point, this was anyone's tournament as one big pot could swing it for any of these stacks.
More surprising was what happened over the next session. Ivey was outplayed by Glenne in a display of power poker, with the Norwegian player using aggressive re-raises to take down several big pots uncontested.
Gregory also held firm for well over an hour, losing chips in the meantime, until Glenne called his all-in bet. Relatively short-stacked, Gregory had made a stand with K 10. Glenne did not wish to double up his opponent cheaply but decided anyway to call with A5 and was pleased to see it hold up. David Gregory could be comforted with the knowledge he was about to pocket €184,300 for his efforts.
So, once again in a big European tournament, just as he did at the Monte Carlo Millions two years before, Phil Ivey found himself heads up against a European opponent of note. Unlike that previous tournament against the UK's Paul Jackson, Ivey was this time severely handicapped by a short stack. When we say short, we mean short!
Early into heads up play, the Norwegian limped in from the button and Phil Ivey failed to smell the trap. Holding A5, Ivey needed no second thought in his position and moved his chips in to be called by Glenne's pocket 10's. It was enough to give Bjorn-Erik Glenne the EPT title and a handsome cheque worth €691,000. Ivey could be consoled with €371,000 to add to his profitable haul from the High Stakes Poker game in London a few days before, which UK Poker News covered here (see News tab above).
Congratulations to Bjorn-Erik Glenne, and also to all of the UK and Irish players who cashed in Barcelona!
Ed note: If you like the EPT, you'll love the Aussie Millions! Download 888 Poker to play our exclusive Aussie Millions Team Poker News Freerolls.