Grosvenor Bolton Extravaganza: Main Event Report

Richard Prew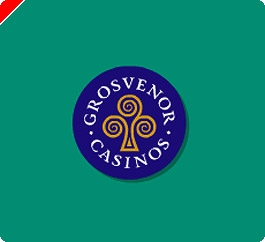 The UK festival circuit moved on last week to Bolton for their "Extravaganza" Festival. The Grosvenor Bolton is a new venue this year on the circuit, and it hosted the Super Six short handed tournament two months ago. That tournament was judged a success but not without teething problems. Nevertheless numbers throughout the week just gone were strong, culminating in 80 players taking part in the £1000 No Limit two day Main Event with 10,000 starting chips.
The field consisted of the festival regulars and a good number of local satellite qualifiers getting a taste of bigger events for the first time. Indeed some of the bigger names were early exits in the first few levels. Alan Mclean perished with AK on a Ace high flop with two spades when Younis Umargi's AK of spades turned the nut flush. Barry Neville left the competition when his pair of Queens was outdrawn by a pair of deuces on a 2xx flop. Other early casualties included Micky Wernick, Paul Jackson and Jim Reid.
Early leaders included the super aggressive Marc Goodwin who is universally feared and admired as a player not to tangle with, Bernard Litman from Southend and Blackpool's Mick Fletcher, a festival event winner last year. At the end of the first day 27 players were left standing, returning with blinds at 400-800 and an average stack of 32,000. The top five chip leaders being
Iqbal Patel 66,600
Marc Goodwin 58,100
Mick Fletcher 48,900
Bernard Litman 48,400
John Huckle 42,700
Unfortunately Marc Goodwin's strong position was to prove temporary. Early on the second day his KK was outdrawn by Iqbal Patel's pair of nines and then he ran QQ into Lee Rich's KK to leave him below 10,000 chips. He gained some respite when he flopped trip tens to regain some chips from Patel's pair of Jacks but then departed on a lost race soon thereafter.
Meanwhile Fletcher had assumed a huge chip lead when on a flop of A6A he found himself in a dream position of his medium stacked opponent having pushed all in with AJ with him holding 66 for the flopped full house. When the case Ace failed to drop, Fletcher found himself with 250,000 chips.
With two tables left Fletcher had double the chips of the biggest stack! Following in his wake were Richard Herbert, Iqbal Patel, John Huckle and Northampton's Paul King. Short-stack Tony Kendall with 10,000 was grimly holding on but soon went on a tear, doubling up twice and winning some small pots to reach the relative security of 50,000 from which he could launch a challenge for the final table.
With eleven players left the cardroom managers made a strange decision betraying their lack of experience at running festival events by at the very last minute converting a nine handed final table to a ten player table. This gave advantages to the players on the 6 handed table and completely changed the strategy dynamics for the larger stacks. In my opinion if such a decision is to be made for whatever reason then it has to be made way in advance of the bubble time to allow for the effects of such a change on the competition to be minimised.
Onto the final, 10 players, Mick Fletcher still a big chip leader and three short-stacks below 30,000 chips. Action was swift. Glenn Ashworth's pair of eights were unfortunately outdrawn by Reyez Mulla A5. Brian Medley's pair of fives lost a race to Richard Herbert's Q 10 and Paul King pushed with a pair of fours, receiving two callers, one of whom rivered a King to eliminate him in 7th. At this point the patient Tony Kendall received a flop where he is left wondering "how on earth do I get paid?"
Holding 6x in an unraised big blind in a multi-way flop and a flop of 666! Miraculously one of his opponents bet the flop but unfortunately after a check-check turn the foe gave up to a value bet on the river.
With five players left Richard Herbert faced a sticky situation when his raise with JJ (including the Jack of Clubs) was called by A4 and after the turn the board read xA4x with three clubs on the board. Herbert pushed and missed the final club to make his flush to leave in 5th. Soon afterwards Kendall was beaten by Patel's AK and John Huckle pushed over the top of Patel's raise 3 handed with A10. Patel called behind with K4 and hit a King to leave Fletcher and Patel heads up with equal chip stacks.
I believe a deal was done at that point, certainly the Heads up play would suggest that that was the case! Eventually Mick Fletcher triumphed to win the title and take home a headline £28,300, with Patel taking £17,300.
Ed note: Win a seat at the Aussie Millions when you play in the freerolls at 888 Poker