El Blondie Parts with Blonde Poker

Greg Hill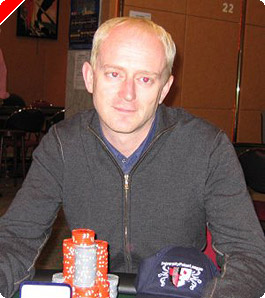 The image and branding of Blonde Poker maybe named after the most famous blonde head in the game but as of September 1st 2006 Dave 'El-Blondie' Colclough has decided to part company with the site that he jointly founded back in October 2004.
Although Dave will retain some 'sleeping' links with Blonde Poker, he will no longer play any role in the management of Blondepoker Web Ltd; the company that owns the Blonde Poker forum, card room and website.
Nearly everyone in the poker community will have heard of Dave Colclough and will indeed be aware of his formidable poker game and outstanding record in tournaments throughout the UK, Europe and the USA. However Dave has been struggling with his form recently and has said in some recent magazine articles that he feels his business interests are beginning to affect his game. Dave has therefore decided to fully focus his efforts back on his playing career and attempting to do what he does best in winning poker tournaments.
The Blonde Poker site, forum and card room will remain in a 'business as usual' mode but will now be under the 100% stewardship of fellow 'blonde' and 'retired' businessman Tony 'Tikay' Kendall, who first set up the site jointly with Colclough nearly 2 years ago. Blonde Poker will continue to run its fantastic and now famous live updates from a variety of UK and European venues and will continue to be a friendly and fun place to be for all of its 3500 members.
Ed note: Don't part company with your bankroll, Download 888 Poker for Aussie Million freerolls