Be a VIP Player at the Aussie Millions

Paul Sandells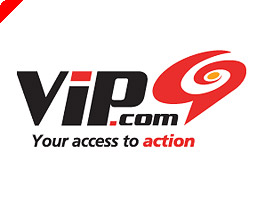 We've all dreamt of getting the VIP treatment at some point in our lives. Perhaps a flight or hotel room upgrade, or a fancy restaurant or nightclub. It's not often heard of poker players "getting the VIP treatment", though. However, this November, players at VIP Poker have the chance to sit back and relax all the way to Australia to play in the Aussie Millions, for free!
To welcome VIP Poker to our extensive list of online poker room reviews we've been working hard at the negotiation table to bring our readers yet another great promotion. Team Poker News, in association with VIP Poker, have launched an Aussie Millions super satellite for all our readers on November 24th.
Regular UK Poker News readers will know well by now that our super satellites come in the form of freerolls! This tournament in no exception. The lucky winner will be heading down under to take on the best of the best at the Aussie Millions.
Here's the deal:
- Players must download VIP Poker via one of our special links.
- Players must register a new account and make a deposit of at least $20.
- To be eligible for the freeroll, players should complete at least 500 raked hands. The VIP Poker software will show you how many raked hands you have played to allow you to keep track of your tally.
The winner of the freeroll gets an Aussie Millions seat, ten nights at Crown Promenade Hotel and approximately $2,800 travel and spending money. The package is worth of a total of $12,000.
Where else can you qualify for huge land based events like the Aussie Millions other than at UK Poker News? We treat all our readers like VIPs!
Ed note: download VIP Poker and qualify for the Aussie Millions freeroll.