Warwickshire Man Sorted for the Aussie Millions!

Tony Bromham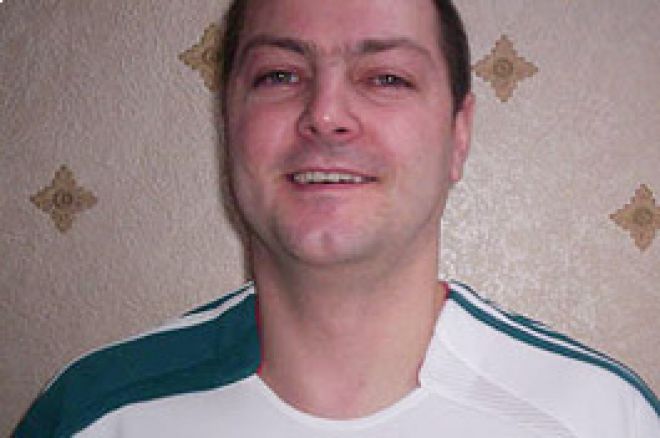 Shaun Lang is a 36 year old parcel sorter from Warwickshire who took up online poker six months ago to fill a bit of spare time. Now, thanks to UK Poker News and the Team Poker News Freerolls, he will be jetting off to Melbourne in Australia to play alongside WSOP Champion Joseph Hachem, and just about every other millionaire poker player on the planet, in the Aussie Millions!
Shaun won a whopping $12,000 package after clicking through to our Aussie Millions Team Poker News feature (see home page). There are plenty left still to be run and these freerolls do not have thousands of players to beat; quite the contrary, they are great value tournaments with massive overlay and a realistic chance for all participants to win the package. Remember, they do not cost a penny to enter!
Shaun is now busy booking time off from the sorting office in January as he has a 10-night stay coming up at the luxurious Crown Promenade Hotel, located in Melbourne's vibrant Southbank entertainment precinct and directly linked to the exciting Crown Entertainment Complex; and let's not forget the little matter of one serious game of poker at the Crown Casino!
The Aussie Millions is one of the premier poker tournaments in the world. Everyone who is anyone in poker reserves this fortnight in their diary planners. Last year's event was won by leading New Zealand professional Lee Nelson who scooped Aus$1.3 million, but you would have also had the chance to sit next to and play any of Joe Hachem, Phil Ivey, John Juanda, Daniel Negreanu, Barry Greenstein, Kathy Leibert, Scott Fischman, Chip Jett, Karina Jett, David Williams, Mel Judah, Marcel Luske, Antonio Esfandiari, Mike Sexton, Tony G, Jesse Jones, Kristy Gazes, Kenna James, Clonnie Gowan and a host more, too many to mention. Shaun Lang will be hoping not to have many of these on his table early on, but maybe the final table will be palatable!
What are Shaun's chances of this? He plays down his abilities but of course poker is not all about skill! We asked Shaun about his tournament experience. He said:
"I have been reasonably successful at Sit and Go's from 5 to 30 seaters at the low buy-ins $2 to $10. I play within my means and obviously can't afford higher stakes. So far in the bigger field multi-table tournaments, I am capable of reaching the top third or quarter before I manage to get knocked out, not quite getting into the money too often. This is an area I need to improve on and basically get a bit luckier in really as I seem to get a lot of bad beats at this stage. Also I sometimes make a costly mistake chasing a draw that doesn't hit when really I should have folded in hindsight. But I'm learning and improving for sure and definitely becoming a more consistent performer. If only I had more luck at the right time because in the end you need the cards, some luck and some skill. Without the luck and the cards it's very difficult for anyone I think."
As for travelling to the far side of the world, Shaun added:
"I've never really travelled, having only been outside England to go to Scotland (where the other half of the Clan lives – I'm half-Scottish) as well as Lithuania where I lived and worked for a few months in my previous job as a Dyer (textiles). I notice that Tony G was born in Lithuania – labas Tony!
"I have hardly travelled at all in my life so this will be a wonderful experience for me really."
UK Poker News and Team Poker News wish Shaun the best of luck in the Aussie Millions but most of all, enjoy!
Ed note: You can qualify for the Aussie Millions by downloading 888 Poker right here!