32Red Continues to Grow but Poker and Casino Feel the Pinch

Tony Bromham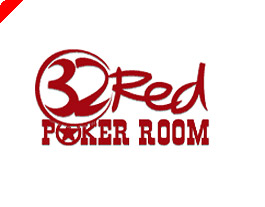 32Red plc, the award-winning online casino, poker and sportsbetting operator has updated the stock market with its latest figures for the half year up to 30th June 2006.
The company says that the 32Red Poker Room continues to grow substantially from its low base in 2005. The first half of 2006 saw revenues more than double with poker revenues rising by 134% against the prior half year to £600,000, continuing its impressive growth from a standing start two years ago. Active players and new players have more than tripled. Nevertheless, the company has, in its own words;
"…experienced a softer performance than anticipated with the 2005 growth path not continuing. Market factors such as the launch of the Swedish Government's online poker room and aggressive rakeback offers from competitors have impacted revenues negatively from mid-March onwards. The 2006 World Cup resulted in a material decline in activity levels in the month of June."
With regard to its online Casino operations, 32Red says;
"Casino operations showed a 27% increase in gross win over the first half of 2005 despite a dip in volumes throughout the period of the World Cup in June. The number of active players in the period grew by over 60%; however the average value of each player showed a drop to £523. This key area of yield per player continues to receive close attention although with the significant uplift in player numbers, a fall in yields was anticipated. 32Red recruited over 6,000 new real money casino players in the first half of 2006. The cost of acquiring new players fell from £176 in the second half of 2005 to £160 in this period. Our CPA figures include all costs associated with external marketing spend including affiliate commissions."
The sportsbetting arm, Bet Direct, was only acquired in June 2006 so very little financial performance made the half year accounts. Nonetheless, 32Red was able to say;
"Bet Direct was acquired on 7th June 2006 for a total consideration of £12.5m
(less customer balances). Bet Direct offers online, interactive TV, mobile and telephone based sportsbetting, as well as remote gaming products. During the three weeks of ownership within the period, both Royal Ascot and the World Cup were traded by the company. Gross Win from sportsbetting activities was £100,000 behind plan with business taken at Royal Ascot producing a small negative margin. World Cup performance during the period was successful and yielded a 9.8% gross win margin. Expenses attributed to the initial integration and acquisition of Bet Direct have been allocated to June's accounts."
The company also states that, "…trading since 30th June has been mixed and may result in market expectations for the full year not being met."
Overall Key Performance Indicators were:
- Total active customers grew to 44,539 (2005: 8,832)
- Casino active players - 9,556, up 63.41 % on 2005
- Poker active players - 9,936, up 232.98 % on 2005
- Bet Direct active customers - 25,047 active (since 7th June)
- Total new casino and poker players increased by 125.16 % to 13,253 (2005:
5,886)
- Total new Bet Direct customers of 2,904 (since 7th June)
- Average 32Red Casino player yields of £420 per quarter in H1 2006
- Quarterly 32Red Poker revenue per active player of £48 in H1 2006
- 32Red Casino Cost per Acquisition (CPA) of real money players of £160,
32Red Poker CPA of £31, Combined 32Red CPA of £63
Chief Executive Officer of 32Red plc, Ed Ware, said:
"Despite the negative influence of the World Cup in June, the 32Red online gaming business has shown revenue growth in the period and our Key Performance Indicators demonstrate encouraging trends for the future. However trading in the second half to date has not recovered as quickly as anticipated from the gaming industry-wide World Cup slowdown. We believe that the acquisition of Bet Direct in June will significantly enhance the scale and diversity of the business although a tough Goodwood and the one-off costs and expenses incurred have impacted our profitability.
We are confident that 2007 and beyond present significant opportunities for the new enlarged group and that our strategy of marketing to our main market, the United Kingdom, with the full complement of betting and gaming products will be a foundation for continuing progress and further success."
32Red plc has a predominantly UK player base, with 74% of revenues at www.32red.com and www.32redpoker.com coming from the UK.
32Red plc is the official main club sponsor to FA Premiership Football Club, Aston Villa.
Ed note: Improve your financial performance when you download 32Red Poker and claim an instant $10 bonus