Opulence, Poker and Large Bar Bills!

Tony Bromham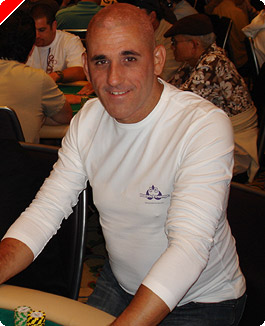 With half the poker-playing population evidently swarming around Las Vegas during the World Series of Poker, the proprietors of the countless number of casinos and entertainment joints up and down The Strip and beyond are counting the dollars flashing before their eyes.
Anyone not familiar with Las Vegas will have to – I mean have to! - visit some of the top end casinos. If you thought the Savoy and the Dorchester hotels in London were posh, try the Bellagio or the Venetian for size!
We paid a visit to both earlier in the week and it is impossible not to be bowled over by the sheer luxury inherent in the architecture. The internal décor of the Bellagio must have been conceived without budget but most definitely with taste aplenty. A walk through the casino reveals a scene dripping with money and splendour – without being in any way obviously gaudy.
The same might possibly not be said for the Venetian! Here, the sight of replicated Sistine Chapel paintings on the ceiling of the vast foyers and corridors is a wonder to behold. Vegas excess is alive and well especially when you head off up the escalators, around the corner and almost fall headlong into a Venice Canal complete with gondola and suitably dressed occupant! The buildings and a "real" blue sky are here too, all within the confines of the hotel innards. Mind-blowing!
But, back to the Bellagio, with its Giorgio Armani, Dior, Prada and Chanel outlets off to the side and its $300 - $10,000 roulette and blackjack tables sat innocently awaiting a stray high roller. We headed for the Fontana Bar which hosts a resplendent poker room and a $1,000 No Limit Hold'em tournament on Fridays and Saturdays ($500 on the other days). Up to 400 entrants in the $1,000 ensures a first prize of over $130,000 – not too shabby for a daily tournament!
We spoke to UK pro Simon Trumper (pictured here at the Bellagio tables) before this particular one, who was here sporting his WSOP sponsor, Purple Lounge Poker, on his shirt. We also spotted Willie Tann and Iwan Jones hovering with intent.
So, while all this was taking place, we took our seats at the adjacent bar which affords a good view of the play and balcony beyond and proceeded to suffer a watery eye as we received a $21 bar bill for two Bud Lights and two cappuccinos. Then I remembered where we were!
No matter, the Bellagio is a place you must see if you are heading Vegas way, even if the cost of staying here might be beyond the expenses budget. Having said that, one good win at the poker tables might make all the difference!
Ed note: Join Simon Trumper and download Purple Lounge Poker for a huge $1,000 bonus and constantly busy tables.