Exclusive Freeroll to the 888.com UK Poker Open!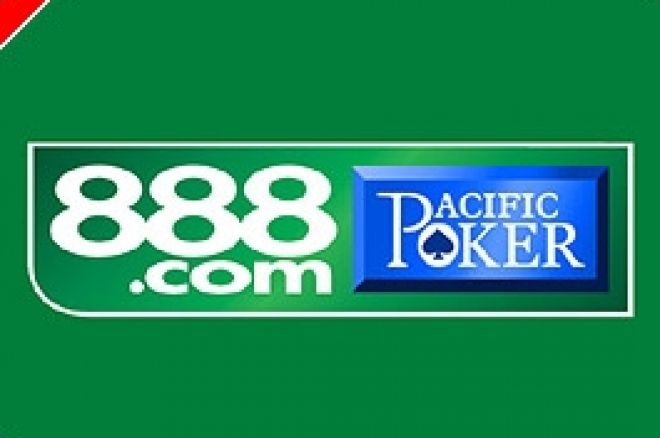 The world's best poker pros and 888.com/Pacific Poker online qualifiers will come together from 25th September to 8th October 2006 for the UK Poker Open. Players will battle for their share of the $500,000 prize pool at the televised event, which will be hosted by Matthew Stevens, snooker champion and winner of the very first UK Poker Open.
Now, listen up! UK Poker News is very pleased to announce an exclusive freeroll tournament, the winner of which receives the following UK Poker Open package:
- $5,000 Buy In into the UK Open; and
- $2,500 Cash for travel and accommodation!
Because this is an exclusive freeroll tournament, there is sure to be an attractively small field through which to play before claiming your prize. There will be no free-for-all stampede from every 888Sport/Pacific Poker account holder.
So, what do you have to do?
In order to qualify, a player must sign up at 888.com/Pacific Poker via this link from UK Poker News, but if you have already previously signed up to 888.com/Pacific Poker through UK Poker News, you can still qualify to play in the freeroll! You must then deposit a minimum of $50 during the period from now until the satellite date, and then reach at least 250 Pacific Poker Points during the same period of time.
The winner of this exclusive freeroll will receive the $5,000 buy-in plus $2,500 in cash for travel and accommodation. 888.com/Pacific Poker will notify all players once they have met the requirements, and will send the invitations for the freeroll tournament. This is a very exclusive and valuable event.
888.com/Pacific Poker are giving away this exclusive package only to players meeting the above criteria. This means you have a great chance to actually win a seat! The date for the freeroll is on Sunday, 10th September 2006 at 13:00 EDT (18:00 UK Time).
The UK Open package is non-transferable and will be awarded to the player finishing in second place if the winner elects to not go. The prize has no monetary value and cannot be redeemed for cash.
Act now and get freerolling into the UK Open!
Ed note: Play the UK Open download 888 Poker here to qualify for the exclusive UK Poker News UK Open Freeroll, and claim up to $100 bonus too.