'Buzzer' Joins Team Betfair

Greg Hill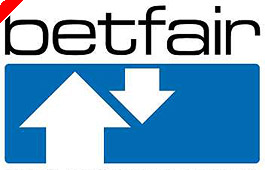 Betfair Poker has this week announced a new addition to their already hugely impressive 'stable' of sponsored pro's in recruiting Frankfurt based player; Thomas 'Buzzer' Bhil.
This completes a truly world class and hugely successful triumvirate of sponsored players for Betfair, as along with Thomas, they are also sponsors of Ben 'Milkybarkid' Grundy and Bengt 'pkrbt' Sonnert, who are two of Europe's finest up and coming European stars of poker.
Buzzer, who was recently nominated to the advisory board of the World Federation of Poker and can often be found ten-tabling the Betfair Sixpaks, is delighted to have been asked to join the Betfair team; "I'm pleased we have expanded our existing friendship into official sponsorship. Betfair Poker is where I first learned and later improved my game, and has always been my poker home. I am looking forward to a longstanding relationship,"
The three players will represent Betfair at a variety of major prestigious live tournaments throughout Europe and will also play a valuable role in educating new players at Betfair poker in the form of instructional videos, which will be downloadable from the Betfair website. The three players are an ideal mix as they all specialise in different areas of the beautiful game. Thomas will concentrate on single table tournament strategy, Bengt on no-limit cash games, whilst Ben will advise Betfair players on winning strategies for Omaha.
Ed note: Join Buzzer and other Betfair pro's at Betfair Poker now!