Slough Man Wins Battle in the Buff

Paul Sandells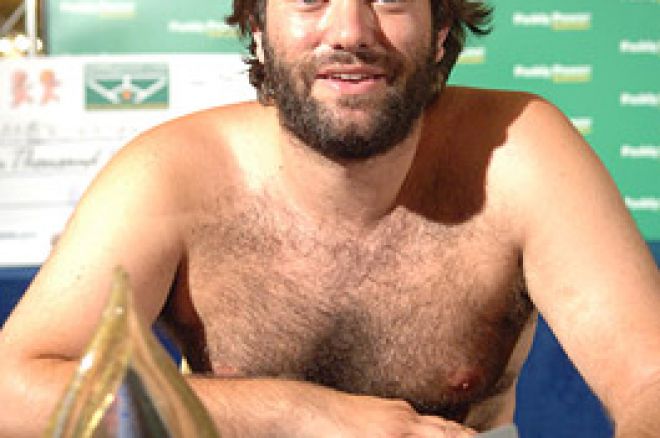 The worlds first strip poker champion has been declared in London. In a tournament which started as an April fools gag earlier this year, John Young was the eventual winner.
John, from Slough, saw off 194 other naked players in the largest official strip poker tournament in the world.
The Paddy Power Poker World Strip Poker Championships, held at London's Café Royal, promised £10,000 to the winner, a specially commissioned Golden Fig Leaf trophy and entry to the Paddy Power Irish Open. In additional the good guys at Paddy Power would donate £10,000 to the charity choice of the winner, in this case Cancer Research.
In total 195 players from 12 countries headed to London to be part of the official Guinness world record attempt for the biggest Strip Poker tournament ever. After eight hours of gruelling poker Young walked away as the historic winner.
"It was quite hard to bluff in the buff but luckily I kept my pocket aces hidden away! This was easily the most fun I've had at a poker table.", said Young.
The event welcomed ladies too. The last standing woman Laura Barnett from Stirling, Scotland went out to a raputous ovation.
Players were given 5 items of clothing which they used to buy chips – as they lost their chips they cashed in their clothes for more. Many of the more adventurous souls decided to strip from the bottom up, eventually playing in nothing but a baseball cap!
A delighted Paddy Power said, "Sometimes I just love coming into work! The event was an amazing success considering it grew originally from an April Fools story. I've never seen so many people so eager to lose the shirt off their backs. Hopefully next year we'll break our own record.
Ed note: Keep your clothes on when you pick up a massive $500 bonus at Paddy Power Poker