PokerNews Launches Danish Site

Paul Sandells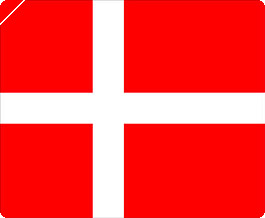 PokerNews, the independent online poker authority, has added a Danish language site to it's growing international list of poker news and information web sites.
Surfers who run their mouse over the "Other language / location" area of their favourite PokerNews site will presented with a comprehensive list of international language poker web sites, alongside the regular Worldwide poker community pages. Soon to be added to this ever increasing list is a site for Danish speaking poker players.
DK.pokernews.com will provide all the latest poker news for Danish players from around the world and locally in Denmark.
Per Jacobsen, who will be taking charge of the Danish pages, sees a lot of potential in the new site.
"Launching a Danish version of PokerNews.com right now is really excellent timing, as poker in Denmark is really peaking in popularity right now. Several nights every week poker events from Scandinavia and the rest of the world are broadcasted on national TV, and all newspapers and online portals are covering poker on a daily basis." enthused Per.
Jacobsen expects some quality content for Danish readers too, "With the excellent content originating from the PokerNews network together with all the bonus features for PokerNews users, I believe the Danish version of the network stand strong against competing poker sites in Denmark. It is our goal to become the leading poker resource in Denmark within the next year by creating the best content, establising a strong community, reaching a critical amount of poker players and finding the right partners to do so. We are very optimistic about the potential of dk.pokernews.com and are looking forward to welcoming the first Danish players!" he concluded.
Visit dk.pokernews.com
PokerNews now covers a vast range of different languages. Alongside the English from the Worldwide community, Australia and UK Poker News, there is German, French, Dutch, Italian, Russian, Swedish, Polish, Norwegian, Greek, Portugese and Chinese. PokerNews also covers gaming news from the sports betting, casino, bingo and backgammon industries.
Ed note: Here at UK Poker News you can get a huge $1,000 bonus when you join Mansion Poker