Poker Growth Under Pressure at Ladbrokes

Tony Bromham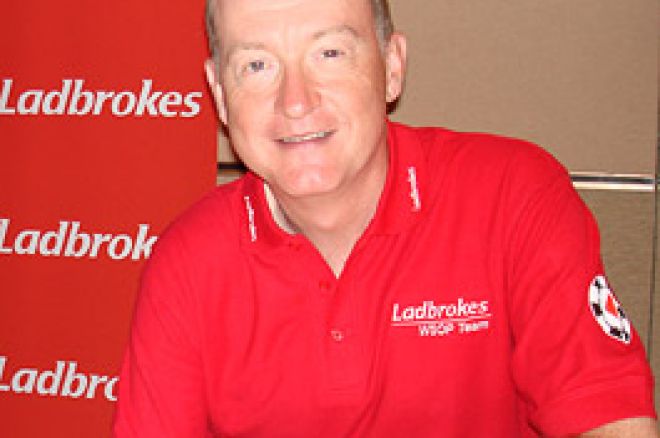 The giant Ladbrokes betting and gaming group, Ladbrokes plc, today announced interim financial results to the London Stock Exchange. Whilst overall the numbers were respectable, there were some signs that the poker business is beginning to feel the pinch after unadulterated growth in recent years.
To highlight the flavour of this, here are three paragraphs that were included in today's announcement:
"eGaming continues to grow and the cost of attracting new customers remains low. Sportsbook showed strong growth in gross win, supported by Casino and Games. Growth in Poker has been less buoyant than last year, with competition challenges emerging, particularly in our important Swedish market, compounded by the distraction of the World Cup."
"Telephone Betting has shown good recovery in the first half of 2006 and whilst the competitive environment remains tough for Poker, performance in Sportsbook, Casino and Games is very positive and we believe that the eGaming channel will continue its good growth."
"Poker gross win grew by 15% to £21.3 million, impacted by increased competition, particularly in Sweden with the launch of the state lottery poker site. Average monthly active player days grew by 39% to 496,000 and yield per unique active player fell 28% to £161. During the World Cup, Poker experienced a marked dip in player levels and activity.
Despite these cautious remarks about poker, Ladbrokes continues to lead the way in promoting and financing popular poker festivals and tournaments in Europe. As they state in their announcement;
"High profile promotional events planned for the second half include Ladbrokes European Online Championship Of Poker [LEOCOP] and the popular televised Ladbrokes' Poker Million tournament (with Europe's largest TV poker prize pool of $4.2 million). Additionally, a number of product developments will be launched later this year, including new language versions."
So, it appears that, for Ladbrokes at least, the online environment generally was very good with the sportsbook, casino and games markets growing well. Poker – at least in relative terms – has slowed down for various competitive reasons, such as the Swedish situation and the one-off distraction of the football World Cup.
The fact remains that Ladbrokes Poker is an extremely popular site commanding unswerving loyalty from a number of noted names in poker such as Paul "Action Jack" Jackson, "Mad" Marty Wilson and World Snooker champion Steve Davis, as well as the casual player. This is unsurprising as the site boasts an excellent tournament roster and runs qualifiers to many superb high stakes events such as the Ladbrokes Poker Cruise, Ladbrokes Poker Million, European Ladies Open and, of course, the World Series of Poker.
Ed note: Online poker players will be winning large sums at LEOCOP. So download Ladbrokes Poker now and earn a $100 bonus!