Playtech Reports Over 800% Increase in Profits

Paul Sandells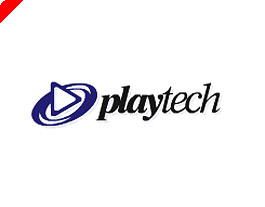 Playtech, the poker software company which powers the likes of Titan Poker and Noble Poker, have reported poker revenues are up 851% over last year to a staggering $4.8 million from $500,000 in 2005.
Playtech, the software provider for the iPoker network, are clearly enjoying the poker boom thanks to it's big players: Noble and Titan. The company also provides casino based software and bingo games to it's many operators.
The company floated on the London Stock Exchange in March of this year with a valuation of $984 million. Total revenues are up 139% to $46.2 million and its net profit for the first six months of the year is up 172% to $37.3 million. Revenues from casino game software are up 129% to $40.4 million.
The recent legal activity in the United States has apparently not effected Playtechs growth. The company has added seven new licensees to its list of 42 operators already this year. As the company does not provide software to sportsbooks, an area which the United States government has been focusing a great deal of attention on.
The company has also established the Playtech Academy, its own computer science academy based in Tartu, Estonia. To ensure high quality future employees. 40 students are enrolled in the IT classes. With a new development centre opening in Bulgaria soon, it seems these trainees have a secure future within the industry.
Playtech's board is headed by Non-executive Chairman Roger Withers. Withers, 63, has over 30 years experience in the gaming industry with previous position held at Hilton PLC (now Ladbrokes PLC), Bass and Arena Leisure.
The companies headquarters are on The Isle Of Mann
Ed note: Increase your poker "investments" by downloading Bowmans Poker for a $150 Neteller bonus