Prepare for an Irish Poker Summer – Macau Style!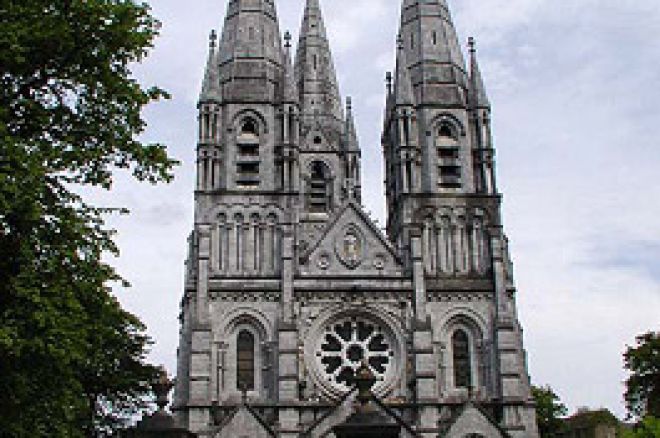 After the endlessness of the WSOP and all that Jamie Gold hullabaloo, it is good to get back to some home-grown poker! Irish players, and anyone else who fancies the trip across the Irish Sea, have a splendid festival of poker to attend at the highly-rated Macau Sporting Club in Cork, Ireland, including the prospect of a televised final table!
This is the Irish Classic Poker Festival which is running from today, Wednesday 16th, to Sunday 20th August and will feature the following events:
- 16th August; 8pm – €100+€10 + Rebuys and Double Add-on No Limit Texas Hold'em. This is the Bonus Super Satellite to the Main Event and there are free tickets up for grabs too!
- 17th August, 6pm - €300+€30 No Limit Texas Hold'em Freezeout.
- 17th August, 9pm - €500+€40 Pot Limit Omaha Double Chance Freezeout.
- 18th August, 6pm – Three Day Main Event! €1,000+€70 No Limit Texas Hold'em Freezeout with €10,000 Added courtesy of Betfair Poker.
- 19th August, 6pm - €500+€40 No Limit Texas Hold'em.
- 20th August, 6pm - €250+€20 No Limit Texas Hold'em Betfair Poker Pub Challenge
There is also a Ladies Freeroll Satellite tournament running immediately before the Main Event on 18th August. This freeroll kicks off at 3pm on the day.
The Main Event itself will be run on a 60 minute clock, starting at blinds of 25 and 50 from a 10,000 stack. At level 6, antes of 25 are introduced with blinds at 150/300.
Ken Corkery, Card Room Manager at the Macau spoke to us before the start of the festival and was looking forward to an enjoyable event. He told us that amongst the expected attendees for the Main Event, and probably a good number of the side events, are Steve Davis, ex-snooker World Champion, fresh from his impressive top 600 finish and $20,000 cash at the WSOP Main Event and Roy "The Boy" Brindley, a regular feature at Irish events. Many more big names in Irish and European poker are expected to descend on Cork as each event approaches. "Mad" Marty Wilson will also be a regular feature entertaining the hordes around the festival.
Don't forget to check back to UK Poker News for updates from the Irish Classic Poker Festival.
Ed note: For the best in Irish poker, download Paddy Power Poker and claim up to $500 in new deposit bonuses.