Grosvenor UK Open at Luton: Main Event Report

Richard Prew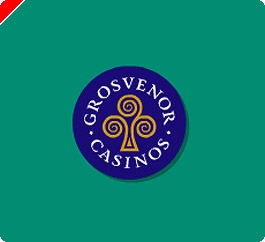 Immediately after a long World Series it must have been gratifying to Grosvenor Luton to see so many familiar festival names amongst the 96 runners fighting over the £144,000 prize pool in the £1500 main event, the climax of the week long UK Open festival.
On one particular table, the draw had thrown up a combination of players where fireworks were assured. Sitting together were the loose aggressive Julian Thew, Ali Mallu, Eric Barker, Allan Mclean, Joe Grech and local fearless player David Courtney. This table did not disappoint for action. Mallu took out Trevor Reardon in the first level with KK versus QQ on a K Q x flop and gained an early double up and a chip lead that he was to maintain through to the end of the first day. Shortly afterwards we witnessed an amazing hand where Eric Barker raised Under the Gun with AK suited to see Mallu re-raise on the button. Barker pushed all in to see Mallu call with 83 offsuit! Mallu proceeded to hit a four-flush with the 3 and knock Barker out.
Elsewhere in the early stages, Paul King eliminated two players on one hand when his top set held up against John Falconer's overpair and Richard Ashby's nut flush draw. Other players making fast starts included Jim Reid who rivered quads with his AJ to virtually eliminate Bernard Litman with his pair of Kings and Ash Hussain, who performed so well in the EPT grand final in Monte Carlo.
As we reached the early hours progress was slow. With 10,000 starting chips and a one hour clock the excellent structure was such that the shorter stacks had ample opportunity to find their spot and the first day ended with 34 players returning on four tables. Chip leader was Ali Mallu with 100,000 chips followed by Paul King with 87,000, Barry Neville (making a welcome return to the circuit after bad health) with 66,000 and Ash Hussain with 55,000. Amongst the 30 other players were a number of local players, many of who had satellited into the event at low cost. Several of these were to provide the stories of the event on Day two.
With over 900,000 chips in play and blinds as the players returned a lowly 600-1200 Sunday was set to be a long day. After six of the short-stacks departed early we saw our first major clash with Barry Neville and Ali Mallu being all in pre-flop with AQ and AK respectively, A Queen on the flop saw Neville jump with delight only for Mallu to river a flush and knock him out leaving Mallu with approaching 200,000 chips. In the next level Lloyd Greensite raised with AJ suited, was back raised by Mallu with a pair of twos and Greensite re-re-raised all in. Mallu called and remarkably hit a deuce on the flop to eliminate Greensite and leave Mallu with over 30% of the chips in play with eighteen players left.
Behind Mallu in chips were Lalit Khajuria, who had just eliminated Southampton winner Sid Harris with AK versus 10 10, David Courtney and Luke Patten (who came second in the last Luton festival main event in April). The path from 18 players to the final table was a familiar one of bad beats and unavoidable confrontations. Notable amongst these were Dave Courtney eliminating Paul Alterman when his AK hit a straight on the river against Alterman's pair of Queens, Paul Kinh eliminating Steve Walmsley when his AK hit two Aces against Walmsley's pair of Kings and then Alan Dean's QQ being unfortunate to meet Tracey Dell's KK.
Tracey Dell, a Northampton based player who only entered the event after winning a single table satellite the afternoon before the event, had returned to Day 2 with a playable but nevertheless short-ish stack. After doubling up with KQ versus Luke Patten's K 10 in a battle of the blinds she became noticeably more aggressive and played off her tight image to win several pots uncontested. By the time she was beginning to hit good starting hands she was up above 100,000 chips and ready to be a force at the final.
A major force had emerged in Dave Courtney who had the dream situation around the bubble of raising with AA and being re-raised by a loose chip leader in Ali Mallu. Courtney unsurprisingly pushed pre flop to find Mallu taking a shot at eliminating him with Q8 off-suit. When Courtney's hand held up the shape of the competition had changed and chip counts amongst the five leaders were similar as the final table began.
First out at the final table was Ash Hussein who attempted to steal all in into the blinds with 56 of hearts only to find Luke Patten waiting with a pair of Aces. Rumit Smaiya had begun the final table short stacked and went on a roller-coaster riding, doubling up with a pair of Aces of his own and then unsuccessfully racing AK against Dell's pair of tens. Lalit Khajuria was eliminated next when he ran AJ into AK.
Somaiya then received the break he was looking for winning with AQ versus Paul King's pair of nines and leaving King perilously short-stacked. King could not have expected two players to depart before the blinds reached him again. Somaiya knocked out Dave Clark with AK versus AQ and Luke Patten hitting an Ace with A4 to knock out Ali Mallu with KK after a dramatic pre flop raising battle.
With King leaving in 5TH Rumit Somaiya's topsy-turvy journey ended in cruel fashion when he flopped the second nut flush, the money going in when Dave Courtney turned trips and then Courtney hit the house on the river.
A long battle ensued for the final three until the participants decided on a three way deal leaving extra prize money and the trophy for the winner. Patten took a healthy lead over Dell and Courtney when flopping a set and seeing Dell call a big bet after the river. Soon afterwards Dell was "cold decked" when both players turned a straight with a 4 in their hands on a 2356 board. Unfortunately for Dell Patten was holding 74 in the small blind in a raised hand. The Heads Up battle was extremely brief with the money going in pre flop with Courtney's AQ a huge favourite over Patten's A2. However Patten made a flush to take the title of champion, the extra prize money and the trophy.
Luke Patten has an excellent record in main events over the last year and plays an aggressive fearless game well. Congratulations also to local players Tracey Dell and David Courtney. Dell very nearly became the first lady in the memory of the watching railbirds to win a festival main event.
Ed note: Qualify for huge land based events at when you download William Hill Poker you'll get paid £5 for every hour you play too!