Grosvenor UK Open at Luton: Festival Week Report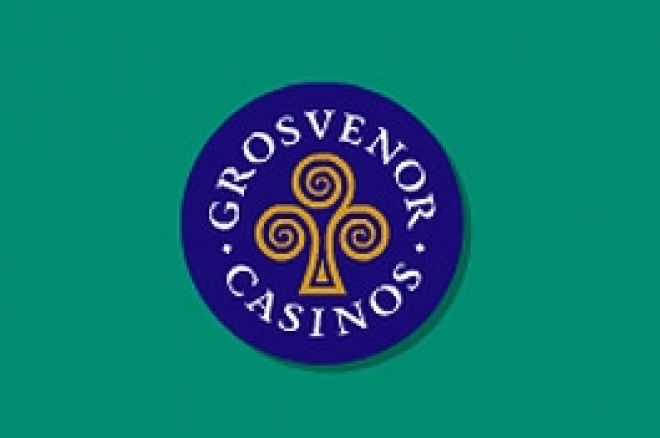 This regular staple in the festival calendar is always popular providing a range of freeze-outs with the usual excellent Luton structures. This year with the early events clashing with the final stages of the World Series of Poker and numbers in general being under pressure in recent months throughout the festival circuit I believe there was some trepidation in official circles about the number of runners the early events would see.
It was therefore interesting to see Monday's £200 freezeout be a 140 runner sell out with a long list of reserves. Affordable to many irregular festival players and local names it proved a great success with a £28,000 prize pool on offer. As the business end of the tournament was reached with four players remaining one key hand turned the tournament upside down. Ali Mallu took his AA against Lionel Flaum's QQ with the money all going in on the Q J 10 flop. Flaum's set held up in a 250,000 chip pot, over a quarter of the chips in play. Lionel Flaum is a retired tax inspector and a Luton regular of many years standing and he triumphed ahead of Brian Johnson (who reached the final with a large stack as a result of hitting a set of threes to outdraw pocket Aces on the flop) and Mallu.
Tueday's £500 Pot Limit Hold Em event attracted 82 runners and competitors were given a very generous 10,000 starting chips and a 45 minute clock. A long night ensued! Several tables returned to fight out the second day's proceedings with the eventual winner being James O'Connor from Wolverhampton after a Heads up deal with Paul Taylor which saw both players take home over £10,000 each. Bambos Xanthos finished 3rd (with Mrs Xanthos also finalling) and Lionel Flaum continuing his fantastic early festival form with a 5th place finish.
Wednesday saw a £300 No Limit freeze-out with one optional re-buy or add on. Sandwiched between Tuesday's £500 and Thursday's £750 double chance it was perhaps not a surprise to see numbers falter slightly with 68 runners. Nine final table participants returned for the second day led by chip leader Richard Ashby and including Rumit Somaiya. Ashby departed in 6th leaving Theo Dalton from North London to triumph having begun the day a comparative short-stack ahead of Jeff Rogers, D Gross and young local player Scott Sadler. Scott Sadler is a name to watch. One of Luton veteran Brian Sadler's two poker playing sons Scott made three festival finals showing impressive maturity and a good balanced all round game.
Thursday's event saw 92 runners set out to battle for the £69,000 prize pool. It witnessed one of the more remarkable short-stack stories to have been seen on the festival circuit in recent years. Before the last hand of the first night Tony "tikay" Kendall, described to his amusement recently as the "popular face" of poker due to his weekly television appearances, was about to go into the big blind with 8,000 chips and the blinds at 1000-2000. In that last hand of the night Tony received a "walk" and his plans to double up or go home on that last hand were thwarted!
At the start of the second day Tony got a welcome and necessary double up with AQ versus AK in a blinds confrontation, spiking a Queen and never looked back such that he took part in an even chipped six way deal with Luton cash game specialist John Vaccarrella, Sid Harris, Andrew Woods, Scot Sadler and Lee Edwards leaving extra cash to the winner. Kendall finally eliminated Harris in 3rd when spiking a river King with AK versus JJ and then looking down at AA heads up with his opponent Vaccarrella having pushed all-in!
Friday saw a £300 No Limit Shootout. Personally I found the scheduling of a shootout in this festival somewhat of a surprise as they have lost favour on the UK festival circuit compared to their popular heyday of a few years ago and secondly it meant the absence of an Omaha event from the week's proceedings. Nevertheless with over 70 runners the casino management can feel vindicated that there is life in this format yet. The players each began on a six or seven handed table with the table winners being guaranteed three times their buy in as they advanced to a nine runner final table with extra prizes to first and second on the final.
Final table players included such luminaries as JP Kelly, Ali Mallu and "Greek Jack" Dionysiou but it was Tim Blake who triumphed ahead of Walsall's Ash Pervaiz.
Each of the events throughout the festival were well supported, with local players cashing regularly, and yet again the UK Open proved a success. The festival circuit moves on immediately to Sheffield and Brighton this week.
Ed note: Qualify for the UK Open for FREE when you play in our special freeroll at 888 Poker