Roll Up for Ladbrokes Poker's WSOP Celebration Tournaments!

Tony Bromham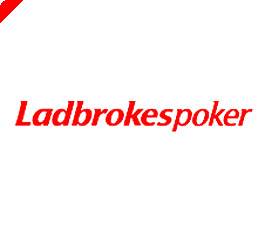 Ladbrokes Poker took no less than 100 players to the World Series of Poker. In a fabulous package, the qualifiers had not only the Main Event to look forward to but also, as a warm-up, one of the other $1,500 WSOP events too.
It was a tremendous success for the Ladbrokes Team returning from Las Vegas collectively $1.5m richer, including dollar millionaire John Magill from County Antrim following his magnificent 12th placed finish in the Main Event.
Now, we all have the chance to play against John Magill (playing as Yobenike) and ten other Ladbrokes players who cashed so successfully in the WSOP Main Event! These also include Kevin Daly (120th in the Big One winning over $50,000), Katherine Hartree (highest European lady in 150th, winning over $40,000) and snooker supremo Steve Davis (who won over $20,000), who we interviewed here at UK Poker News after the first day of the event.
In celebration of these achievements, Ladbrokes Poker is laying on a superb online tournament TONIGHT (Saturday 19th August) and are adding $8,700 to the prize pool !!.
Apart from the prizes for finishing at the top of the tree, there are also a hatful of valuable bounties to shoot at! Namely, the eleven players who cashed at the WSOP.
For the small outlay of $25, we all have a chance to play against these Ladbrokes stars and win seats in the prestigious LEOCOP series, the Ladbrokes European Online Championship of Poker.
At 9.30pm UK time tonight, the tournament starts. At the end of it, the winner will have picked up the first prize – a seat worth $2,650 in the LEOCOP Main Event. On the way through, you also have eleven chances to snap up a $550 LEOCOP seat by knocking out one of the players with a bounty on his or her head!
What if you cannot make this one? Fear not! On Sunday, 20th August at 9pm UK time, you can catch up with Steve Davis and a host of sporting people from the worlds of cricket, rugby and darts plus a few celebs too! Steve and friends will be chatting merrily to anyone who asks in a $10 Texas Hold'em freezeout being held at 9pm. Ladbrokes Poker have added a generous $1,000 to this event and there are $100 bounties on the following well-known individuals:
- Leilani Dowding (model);
- Austin Healey (rugby union player);
- Mike Tindall (rugby union player);
- Phil "The Power" Taylor (darts multiple World Champion);
- Barry Hearn (Matchroom Sports supremo);
- Michael Greco (actor);
- Robbie Paul (rugby league player);
- Ed Giddins (cricket player).
But that is not all! Apart from the cash prizes and bounties, the winner of the tournament will become part of the Ladbrokes 2007 WSOP team.
Ed note: Let's all join Ladbrokes Poker in their celebrations! Download Ladbrokes Poker and win tonight's $2,650 and $550 LEOCOP packages for just $25!