More Poker Growth at CryptoLogic

Tony Bromham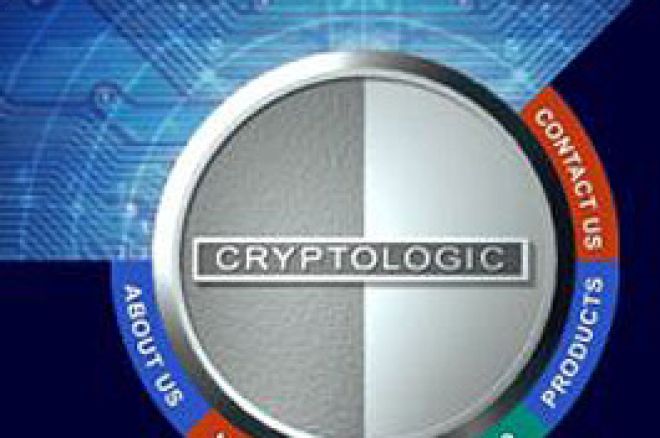 CryptoLogic Inc, a company publicly quoted in the USA (on NASDAQ), Canada (Toronto Stock Exchange) and London, has released further evidence of its continual growth on the back of the online gaming boom.
CryptoLogic is a leading software developer and supplier to the global internet casino and internet poker markets. It is well-known for the poker software platforms found at leading UK poker rooms such as Betfair, William Hill, Littlewoods and UK Betting. It has just reported record financial results for the second quarter, and six months to 30th June 2006.
Credit for this has been attributed to strong organic growth in online poker software fees and a particularly strong quarter in online casino software fees. The company is especially pleased because usually the second quarter is seasonally slower in online gaming and, in addition, because its licencees have had to compete for players' attention during the FIFA Football World Cup at a time when the weather was particularly hot in Europe.
Lewis Rose, President and Chief Executive Officer of CryptoLogic Inc said:
"CryptoLogic's new casino games went head-to-head with the World Cup and warm weather - and won. Our Q2 revenue and earnings were far ahead of expectations and surpassed our results in Q1 2006, which is typically a stronger quarter. Players have embraced our new games and industry commentators agree that we have "taken the online slot experience to the next level". CryptoLogic's player-centric, product diversification and innovation strategy is paying off."
Other highlights that the company has publicized include:
"Internet casino fees in the quarter were ahead of the company's expectations principally because of the popularity of its expanding, high-margin online slot portfolio. The company released 11 new games in the quarter, including successful slot titles such as Sweet Thing, an updated version of Rags to Riches, and the new Marvel Super Hero-themed games based on Thor and Silver Surfer. The industry's first-ever online version of the popular land-based casino game, Texas Hold'Em Bonus Poker, was also a stand-out. Other games, such as Bejeweled and Millionaires Club™, also continued to be popular. At $3.7 million, CryptoLogic's Millionaires Club™ jackpot continues to set online records."
"CryptoLogic increased its Internet poker software licensing revenue by 41% to $9.3 million in Q2 2006, and by 56% to $18.9 million for the first six months of the year (Q2 2005: $6.6 million; Q2 2005 YTD: $12.1 million). The increase in Q2 2006 resulted from organic growth among its poker licensees. Poker fees were 4% lower than in Q1 2006. As expected, the reduced player activity was due to competition for players' attention from the FIFA World Cup (June 9 to July 9). Poker fees represented 31% of total Q2 2006 revenue and 33% of year-to-date revenue."
In terms of the growing importance of geographic diversification, CryptoLogic says that revenue generated from international players continued to exceed 65% of licensees' revenue. The UK and other European markets remained strong contributors, together accounting for more than 60% of overall revenue in the quarter.
CryptoLogic says it focuses on geographic markets that embrace online gaming. The company develops software for the Internet casino and Internet poker markets. CryptoLogic does not offer its software and services to the sports betting market and none of its customers accept sports bets from the United States.
As recently highlighted in UK Poker News, CryptoLogic has also announced an exclusive three-year licensing contract to power the first-ever online poker site for the "iconic" Playboy brand. The agreement also includes all customer support services, e-cash management and marketing support.
Ed note: Experience CryptoLogic's leading software when you download William Hill Poker and get paid £25 a month just for playing.