Get More For Your Loyalty at Bowmans Poker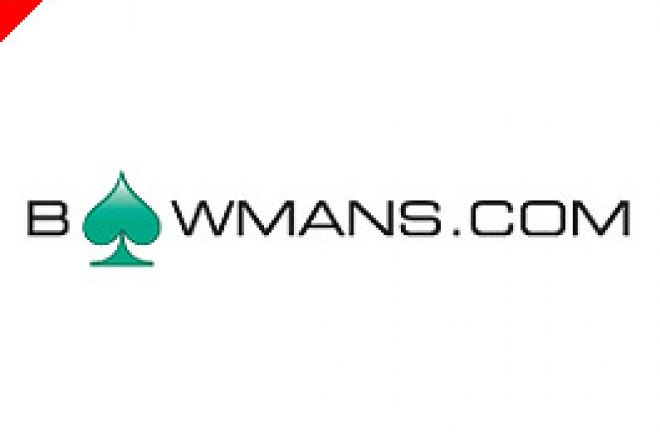 Bowmans Poker are refurbishing their loyalty shop this August. Whilst the shop is closed until the beginning of September, players should continue to collect their Action Points. Infact, you'll get more for your loyalty than ever before!
Not only can you continue to use your Action Points in great real money freerolls, Bowmans will compensate all players for the temporary shop downtime with a loyalty points upgrade.
All customers who collect Action Points from their real money play in August will be upgraded to the "black" loyalty level. This means every Action Point players earn at Bowmans Poker during August will be eligible for the maximum bonus multiplier. Players will also be able to cash in their action points for real money vouchers. A perk usually reserved for the highest rollers at Bowmans Poker.
Black Action Point players usually need to accumulate 200,000+ Action Points each month to retain their status. August players will get Black status from their first Action Point. This will result in all August points being multiplied by FIVE at the end of the month. That's a serious reward for your loyalty at Bowmans Poker, a reward which could result in great gifts and cash.
With half a month of Black Action Point play still available, now is the time to try Bowmans Poker.
Ed note: Download Bowmans Poker today and we'll throw in a $150 bonus if you use Neteller to deposit