UK Poker News Review: Poker Nation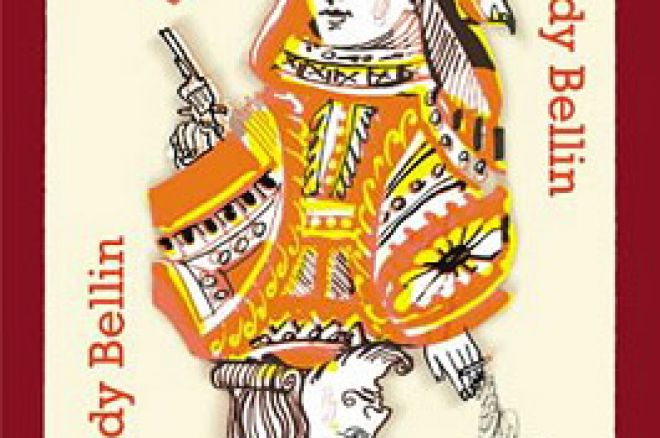 Author: Andy Bellin
Publisher: Yellow Jersey Press
Price: £10.00
If you like factual, autobiographical stories that take you on an a roller-coaster ride along with the author and the main characters, whilst recounting amusing tales of degenerate gambling, high stakes poker games in low-rent establishments then this is the book for you.
Part memoir and part exposé, 'Poker Nation' is a story of the obsession of one man (Andy Bellin) that takes the reader on a truly mesmerising journey through the ups and downs of life as a gambler. It introduces you to a weird and sometimes not-so wonderful world occupied by hustlers, gamblers, dreamers and eccentrics.
This is not your normal dry strategic 'poker book' full of instruction, approaches, hints and tips. Although there is a little bit of very basic poker information at the start coupled with the odd word of advice or statistical table here and there. It is really meant as a humorous story designed to entertain and amuse the reader. – And it certainly does the job!
Once you're through the introductions and the basic crash course in the values of poker hands, the author begins by setting the scene and telling the reader of his poker prowess "I am an excellent poker player…in the top .1 percentile in the world", so you might be forgiven for thinking this is going to be a 'me-me-me' book full of bragging and stories about how great he is, well… you'd be wrong. Make no mistake, Andy Bellin is a very good poker player, who analyses interesting hands in knowledgeable detail throughout the book, which gives you an insight into his thinking and lets the reader know that the author does in deed know his stuff. He has also played semi-professionally for ten years and has won a considerable amount of money playing long cash game sessions in illegal New York card clubs, but he does have many faults, which he seems to take delight at pointing out throughout the book. He talks us through stories of bad plays, losing sessions, nearly going broke and of his obvious 'tells' he had in grad school. This leads to a fantastic chapter dedicated to 'tells' that he has seen and heard of over the years, some are poker related and some aren't, like the guy who's girlfriend always knew when he had cheated on her because he always gave her a bigger kiss than normal and refused to look her in the eye as he was walking towards her.
As well as being a very good player, Bellin is also an excellent describer of characters and some of the undesirable and shady people we get introduced to are simply brought to life by the author. Some of the characters are so real that when reading about them, it's almost like you have either met them before or can easily liken them to someone you have previously met in a poker game. Characters such as; Sal the bookie, who just hours from his release from prison for illegally promoting gambling managed to have all of his good behaviour time revoked - he was caught illegally placing bets with other shylocks over the prison phone system and therefore managing to miss his own release parties that were planned for him later that day.
It's unusual for a poker book to contain a chapter on cheating but this is exactly what 'Poker Nation' has. The reason it has is because Bellin himself used to be one. Re-counting a story of how he was "down to his tighty-whitey's and a lonely sock" as a hard-up 14-year-old kid in an epic game of strip poker, he noticed that the rest of the table were more interested in the goings on in the room and away from the action rather than what he was doing with the cards, so he set the deck to his advantage and it worked, claiming he was "sitting behind a pile of clothes in no time". He cites this experience as the reason behind him learning to cheat – a kind of 'out of necessity' situation. Bellin then talks us through some of the tactics of deck manipulation, fake-fan shuffles and palming. He then reels off some amusing tales of famous stings that have taken place utilising card-sharps, grifters and 'mechanics' and how he himself was caught cheating by his own boss in a friendly poker game when it seems he just couldn't help himself.
As well as the re-counting of his times mixing it with the small-time pros, vagrants and undesirables, Bellin also describes the times when he has come across and played against the big-time pros and has some entertaining anecdotes from his meetings with players like Erik Seidel, Al Alvarez, Huck Seed, Amarillo Slim and many others, which remind you that this book is in fact real and not some fictitious story. This for me is what makes this book such a great read, - it's real, a first-hand account from someone who has been there and done that in the world of old-school poker, prior to the boom days of the internet and televised tournaments. It has that rough edged, slightly underground, yet romantic feel to it.
There are some cracking tales of immense highs and lows as the chapters of the book unfold, most are about poker, nearly all are about gambling and there are some that are just about the life in general of Bellin and his friends. – Look out for the story about the time he was arrested for evading the police in his Porsche, not knowing that the police officer in pursuit was actually a licensed NASCAR racing driver – woops!
The book is also full of amusing quotes from poker players, (some famous and some not-so famous) that the author uses to either highlight the key messages from the chapters or simply just to get a laugh. Bellin's dry humour and razor-sharp wit resonates its way through this entire book and every paragraph is an exciting prelude to the next. There is no dull down-time, it is pure enjoyment throughout. Anyone who is interested in the bitter-sweet tales of a gamblers life and has a keen interest in poker will thoroughly enjoy reading this book.
Verdict 9/10
Ed note: Want to go down under for the Aussie Millions? Then try our freeroll satellites when you download 888 Poker