Amateur Poker Association & Tour Launches

Paul Sandells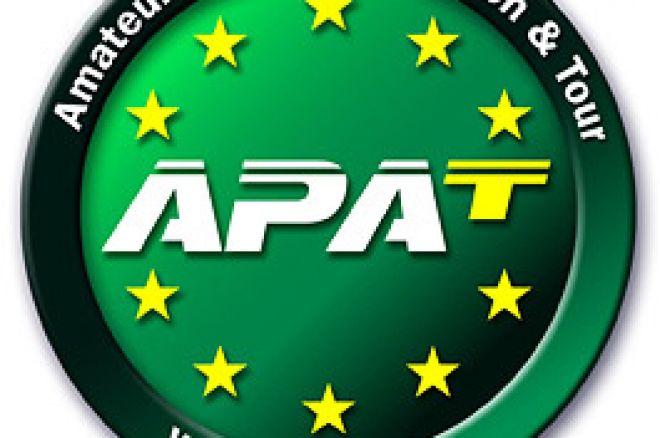 The Amateur Poker Association & Tour (APAT), in association with PokerStars.com and PokerPlayer Magazine, launched this week. APAT looks set to promise a bright future for the amateur, or up and coming, poker player.
The APAT is the world's first combined Poker Association and Tour and the opening tour event has already been arranged. The plush Broadway casino in Birmingham is the venue for the English Amateur Poker Championship on September 23rd and 24th. The tournament offers 10,000 starting chips to players and therefore should be a very "poker player friendly" event.
Season one will feature seven national and international events culminating in European and World Amateur Poker Championships. Each APAT event winner will receive a cash prize, an engraved Championship Cup and an expenses paid European Poker Tour or World Series Of Poker main event entry.
PokerStars.com will also be getting in on the APAT act. 'Stars will run an on-line Series of nationally titled events, with the overall APAT player of the year winning an expenses paid trip to the sun to play in the PokerStars.com Caribbean Adventure World Poker Tour event.
Tony Kendall, APAT Chairman, said: "I am delighted to be associated with the Amateur Poker Association & Tour, which I believe is a significant new development in European poker. The APAT will quickly become 'the' affordable proving ground for players wanting to realise their potential in high quality live events, and a guaranteed added value prize pool is great news for everyone. I look forward to welcoming players of all abilities to the APAT, and if it's your first time in a casino environment, then we're going to give you a truly memorable experience."
Tamar Yaniv, European Director of Marketing at PokerStars.com, added: "PokerStars.com is passionate about poker in the UK, and the Amateur Poker Association & Tour shares our values in wanting to give their members the best tournament experience possible. Each player has a chance to win a national title and those who do will get the opportunity to fulfil their dreams at a PokerStars.com European Poker Tour event or at the World Series Of Poker. We're pleased to sponsor the APAT, and look forward to meeting members in cardrooms across the UK, and online at PokerStars.com."
UK Poker News is delighted to support our friends at APAT. Visit their website at www.apat.com for further information.
Ed note: Qualify for the Caribbean Adventure World Poker Tour event with APAT by downloading PokerStars