3G-Scene – Provider of Mobile Poker Solutions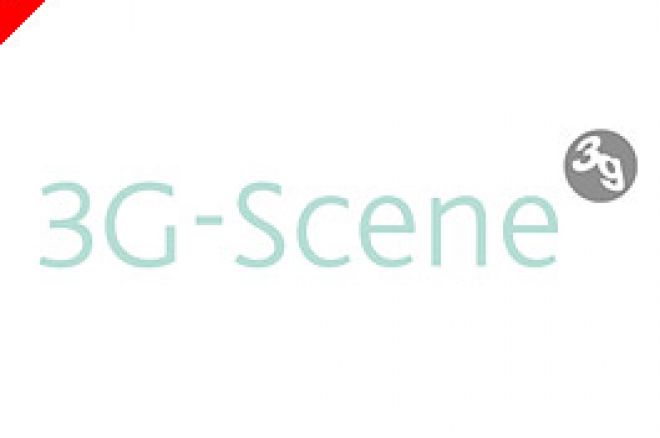 Here at UK Poker News, we like to cast around for UK success stories in the engine room of the poker industry. A recent announcement by the USA giant, WPT Enterprises Inc, threw one such example into the public gaze, at least for a short while. This is 3G-Scene Limited, based near London.
3G-Scene Limited is one of the world's leading wireless e-commerce application developers and solution providers. Focused on providing sophisticated solutions and consultancy services, 3G-Scene has – in the company's own words – "delivered eight world firsts and registered six patents on behalf of its customers and partners."
3G-Scene Limited designs and operates software that allows carriers to offer casino and poker services to their customers, and is the first provider of mobile multi-player poker for cash through leading mobile carriers. 3G-Scene has extensive experience with the world's largest network operators, handset manufacturers and SIM card providers.
Ninety percent of 3G-Scene's business comes from overseas, primarily Europe and North America, and they have some big names on the list such as Lastminute.com (development of e-commerce platform, eBasket, and supply of Open Payment Server), BT Wholesale (development of an SMS/WWW pre-paid top-up application, eTopUp), Vodafone, Nokia, Phillips and Mitsubishi Telecom.
In the online poker field, 3G-Scene supplied its "Backend Integrated Management Systems", or BIMS, to Bowmans International Sports Limited. Bowmans has successfully operated BIMS for its gaming business since 2004. In addition, 3G-Scene has provided Bowmans with online poker software.
Now, following a significant agreement signed this month with WPT Enterprises, in which WPTE has taken a 10% stake in the 3G-Scene business, WPTE has licensed its brand to 3G-Scene Limited. Under the terms of this deal, 3G-Scene will provide WPTE with a "turnkey solution", including product design, management and sales, for WPTE's mobile gambling offerings globally in countries where such gaming is permitted.
3G-Scene and WPTE have released the first version of their jointly-developed mobile Texas Hold'em multi-player poker game. This is to be made available on "select mobile carriers in the UK". Poker players, who use mobile phones served by those carriers, will be able to wager real money "live" against other players also on those carriers.
Founder and CEO of WPTE, Steve Lipscomb, said:
"We chose 3G-Scene as our partner of choice to help us provide WPTE's international fan base a compelling real money poker product that complements our already strong position in the global mobile marketplace. We see this initial venture as the entrée to what we hope will be a vast mobile market."
CEO of 3G-Scene, Peter Karsten, said:
"We are very excited to be teaming up with the most respected and recognized brand in professional poker. This partnership will enable us to maximize our reach when bringing our unique real money casino and poker gambling solutions to the mobile market."
Ed note: Play WPT satellites when you download Bowmans Poker and claim a $150 bonus on your first Neteller deposit