WSOP – The First Week of July

Tony Bromham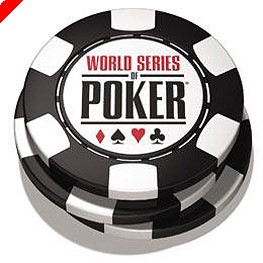 Already a week has passed at the 2006 World Series of Poker with record fields and even denser tables on which to find the winners of each coveted Bracelet. As the UK's WPT winner John Gale reported for us this week, eleven at a table in a field of well over 2,000 players makes for a cosy occasion! However, a good result makes it all worthwhile, so it is worth first recapping the results of the week gone by and declaring the first Bracelet winners from Events # 1, 2 and 3.
Event # 1: Casino Employee $500 No Limit Texas Hold'em
1. Chris Gros (Nevada, USA) - Winner of Bracelet and $127,616.
2. Bryan Devonshire (Minnesota, USA) - $66,582
3. R J Wright (Nevada, USA) - $38,531
Event # 2: $1,500 No Limit Texas Hold'em
1. Brandon Cantu (Vancouver, Canada) - Winner of Bracelet and $757,839.
2. Phong Ly (California, USA) - $416,816
3. Drew Rubin (Florida, USA) - $226,597
Other notables: Carlos Mortensen 9th; Jennifer Harman 11th
Event # 3: $1,500 Pot Limit Texas Hold'em
1. Rafael Furst (California, USA) - Winner of Bracelet and $345,984.
2. Rocky Encisco (California, USA) - $180,508
3. Eric Lynch (Kansas, USA) - $104,544
Other notables: John Juanda 7th; Dewey Tomko 9th
Congratulations to the Bracelet winners and all those who have cleared their buy-ins!
The events so far are dominated by USA entries, hardly surprisingly. The Europeans will continue to trickle over to the States as the Series progresses nearer to the "Big One." Despite this, some UK players have cashed already. It's always good to start things rolling with a profit.
In Event # 2, leading professional David "Devilfish" Ulliott stamped his presence with a 24th place finish from the huge field of 2,776, taking away $16,673. Way down in 135th, Kenneth Pritchard of Sutton-in-Ashfield picked up a decent $4,547, while Neil Channing of London received $2,274 in 230th spot.
In Event # 3, David Phillips of Bournemouth and the better-known Martin Green of Brighton both picked up a tidy $7,521 for their 33rd and 34th positions respectively. Further down, Ian Woodley took 70th for $3,008 and Simon Howksworth of Nottingham $2,256 in 95th.
Event # 4, the Limit Hold'em $1,500 will have just about ended as we go to press with this piece. However, it looks like no-one has travelled to play limit poker as the placings to date are monopolised by Americans.
On Friday (30th June), Event # 5, the $2,500 six-handed Texas Hold'em No Limit event, started, while yesterday (1st July) Event# 6, the $2,000 Texas Hold'em No Limit tournament also began.
Today (2nd July) sees the start of a $3,000 Texas Hold'em Limit event, # 7 of the Series. Last year, the $3,000 buy-in Limit tournament was won by Todd Whittles in an event that started with 406 and ended with a totally American final table including Cyndy Violette and Matt Matros.
Event # 8 starts on 3rd July; action is expected at the $2,000 Omaha Hi/Lo tournament. Last year's schedule didn't have a $2,000 buy-in, but the $1,500 was won by Patrick Poels of the USA while the UK's Jeff Duvall took 3rd place and over $77,000.
On 4th July, Event # 9 begins; the stakes are up again for the $5,000 Texas Hold'em No Limit clash. At the 2005 Series, T J Cloutier took the Bracelet for the first $5,000 event. Julian Gardner weighed in at a useful 14th place.
Event # 10 starting on Wednesday 5th July, sees the first of the seven card stud specialisms; a $1,500 buy-in. Last time, Cliff Josephy of the USA took the Bracelet down from Russia's Kirill Gerasimov. His fellow Russian and ex-tennis star, Yevgeny Kafelnikov, finished 9th.
On Thursday 6th July, two events begin; another $1,500 Limit Hold'em (# 11) and a $5,000 Omaha Hi/Lo tournament (# 12). The equivalent Omaha hi/lo event last year was won by David Chui (USA), at a final table including the versatile Allen Cunningham who took 7th spot.
Friday 7th July – unlucky # 13? Not for the winner, that much can be certain. This is a $2,500 Texas Hold'em No Limit event. Last year's equivalent was won by Farzad Bonyadi, an event in which the Hendon Mob's Ram Vaswani got paid in 17th place.
Tune in for more results and schedules later in the week.
Ed note: Download 888 Poker and get yourself qualified for the WSOP while there is still time!