WSOP Pot Limit Omaha $10,000 Freezeout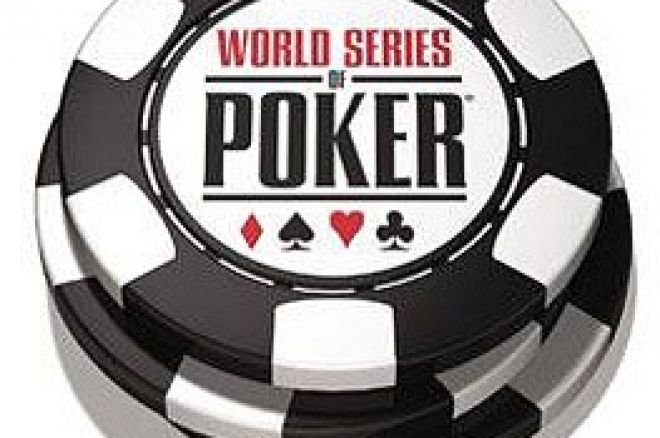 Event number 16 of the World Series of Poker this year was the first of the major tournaments, the daddy of the Omaha discipline, the $10,000 Pot Limit Omaha.
This is also the first major tournament in which the European contingent expects to return a strong showing. Not only are Europeans traditionally strong Omaha players but this is the Omaha equivalent of the Main Event.
Last year, the event exploded into life on two controversial occasions. Firstly, after Barry Greenstein was comprehensively out-manoeuvred by Simon Trumper resulting in Greenstein's elimination in the latter stages of the tournament; a furious row erupted over whether Simon had slow-rolled his nut hand. The second controversy came in heads-up play between Rafi Amit and Vinnie Vinh. With emotions high and nerves taut, Amit uttered the word that shall not be said and suffered a 10 minute time out during which his opponent was able to clean up the substantial blinds. With hands dealt quickly heads-up, this was a severe cost. Ultimately however, Amit prevailed.
Meanwhile, Simon Trumper was disappointed only to finish in 5th after running into some rough cards. Nonetheless, he was top European and enhanced his own standing as a top Omaha player.
This year's event has now reached its final stages. Trumper was once more hoping to make the final table, this being one of his three major events sponsored by Purple Lounge Poker. Although he battled through the field, he eventually came up short and was eliminated out of the money by Daniel Negreanu. Only the first 28 places are paying this year due to the relatively small field of 218. Ireland's Padraig Parkinson grabbed that 28th spot for a $6,147 prize, a rather hollow victory as it does not even cover the buy-in!
A host of big names, European and beyond, cashed in front of Padraig but before the final table of nine players was determined at the end of day 2. Amongst them were:
27th Gary Benson (Australia) $6,148
25th Dave "Devilfish" Ulliott (UK) $12,295
23rd Kirill Gerasimov (Russia) $12,295
22nd Marc Goodwin (UK) $12,295
20th Daniel Negreanu (USA) $12,295
16th Roland de Wolfe (UK) $16,394
15th Patrik Antonius (Finland) $20,492
13th Barry Greenstein (USA) $20,492
10th Ben Roberts (UK) $24,590
So, no less than five British and Irish players have cashed between 10th and 28th in the big Omaha tournament, but there is one more to go. Nick Gibson of the UK, who last year pocketed $173,000 from a 53rd placed finish in the Championship Main Event, is still in the Pot Limit Omaha $10,000 this year. The final table looks like this coming into today's finishing straight – in chip lead order:
Jani Vilmunen (Finland) 485,000
Hasan Habib (USA) 349,000
Michael Guttman (Australia) 283,000
Lee Watkinson (USA) 276,000
Mark Dickstein (USA) 212,000
Nick Gibson (UK) 207,000
Thomas Wahlroos (Finland) 168,000
Micky Appleman (USA) 102,000
Rafi Amit (Israel) 99,000
Congratulations to Nick Gibson for getting this far. With over 40% of the chip leader's stack, there is ample opportunity to win this event for Nick. Note also the presence, albeit with the short stack, of last year's winner, Rafi Amit. This is a superb achievement getting to the final table again. 99,000 is still plenty big enough to recover and go on to challenge. It should be a fascinating last day at this table.
Ed note: Big Omaha games are available at Everest Poker. New player bonuses too!