From The Felt: WSOP - Ladies Event

Mel Lofthouse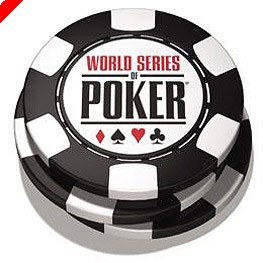 Picture the setting: 1248 lady players, along with about 1000 eager husbands, all crammed into one huge room. Ladies squealing with excitement and anticipation, their husbands giving last minute advice to their girls.
As with all WSOP events the dollar price you buy-in for is the chips you get which, for my event, was not good. However, it seems that too many people gave them (The Rio) hell last year, so my event was given 1500 chips which did change things a tiny bit! Blinds were every hour, so I really had about 3 hours to make a move without things getting uncomfortable.
The press and media were in a frenzy, getting pictures of all the sponsored lady players. My friend, Rhowena Colclough, was part of the 888.com team and they were having team photos done.
I was sat on table 43, seat 6 which, as it turned out, was a really nice table. The tournament director went through all the rules and then anounced "Shuffle up and deal". It seems really weird but I was actually nervous at the start of the tournament. My first WSOP main event. However, 2 days previously I had played a 2nd chance event at 11pm, which was a $225 freezeout, and chopped it. So, basically, it was all profits from here onwards!
I had a bit of a rush in the first hour, getting AQ three times, AK, and KK and got paid off each time, pushing me up to 4500 chips. Then the WSOP supervisor moved me to balance the tables to the table behind. It sounded like a very lively table and they had knocked out 4 players already, so when I moved to the hot seat I knew it was going to be a challenge.... and it was!
I got to the break after 2 hours play and I had 6500 chips which I was impressed with.
The table on my right had Cindy Violette on it and it seemed that she was trying to avoid all the press and media as they were stalking her. The only other lady celeb' I saw was Kathy Leibert, who was ultra quiet and didn't speak to anybody.
After the break the next level was 50-100 and I had no real cards to speak of. I was just folding away. Then level 100-200 comes along and this was the level that I'm not going to forget!
In the big blind I find A5 offsuit and 2 flat callers. The flop comes A 5 9. Two spades. I bet 600. Another lady raises to 1200 and the other lady goes all in for about 10000 chips (she was the lucky one to take out 3 of the 4 players). I think for about 20 seconds and think to myself 'well if she hit a set on
that flop then I'm unlucky but, its more likely that shes pushing on a flush draw.' I call her all in and surprisingly the other lady goes all in too. Other lady is all in for 8000. I'm all in for 6500 and the table chip leaders covers us both.
The lady who made first raise had QQ, I've 2 pairs remember, the other lady has a flush draw (and not the nut flush draw either) The turn card is 4 hearts a blank, the river, a spade!
That pot was the pot of the day. It could have turned me into ladies WSOP champion, but it was not to be.
The WSOP is a fantastic event and I will be playing more events here in the future.
Ed note: Download 888 Poker and join Mel and Rhowena in huge ladies events around the world