Two Brits Final in WSOP $5,000 Short Handed NLHE

Paul Sandells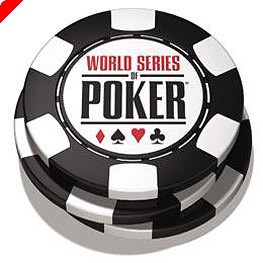 The recent good run of British and Irish players continued at the WSOP on Saturday. Two Britains, Paul Foltyn and Jonathon Gaskell, made the final of the $5,000 Short Handed No Limit Hold 'Em event.
With a surprisingly low number of runners, the $5,000 Short Handed tournamemt was one of the smaller events at the WSOP so far. Despite that, a number of UK big guns tried their luck in an American dominated field. Early casualties were John Duthie in 49th, collecting $8,340, Joe Beevers an unlucky 30th for $11,319 and "Mad" Marty Wilson a creditable 15th for $26,212.
However, it was two unknowns who almost claimed more glory for Britain, on the back of John Gale's outstanding victory a few days ago.
When the final six took their seats, it was Britain vrs America, with America taking up four of the final table slots, Britain two. Paul Foltyn, a popular poker forum user on the Internet, was the first to fall. Foltyn won't be too disappointed with his $83,000 pay day, his biggest recorded win in a live tournament. Sadly Jonathon Gaskell was the next to head for the exit. Gaskell, from Wigan in England, takes over $100,000 for his 5th place and adds this result to his impressive 59th in the $2500 Short Handed NLHE event at The Rio on July 13th. Gaskell appears some what of a Short Handed specialist.
The Americans then settled down to battle it out, few would have backed against the awesome Eric Lindgren winning from here, the only recognisable name left in the field. However, it was young Jeff Madsen who out lasted Lindgren to claim the bracelet. This is Madsen's second bracelet of the 2006 WSOP. He adds his two victories to a 3rd place in an earlier Omaha Hi/Lo event. The youngster from Los Angeles is surely now a short price to be player of the festival.
Things are looking up for the Brits, just in time for the main event! Stay tuned to UK Poker News for all the action.
Ed note: Download William Hill Poker and get paid to play!