Online Poker – Have Some Markets Reached Saturation Point?

Steve Cook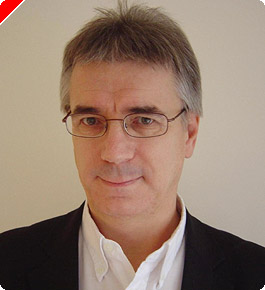 Steve Cook from TribecaTables.com, who recently spoke at the World Poker Congress in Stockholm last month, examines the quickly maturing poker industry and which poker markets have reached saturation point.
Countries such as Sweden and the UK can be argued as rapidly maturing markets. It is true, poker has become a mainstream form of entertainment and its popularity has spread far and wide. So, have the Swedish and UK poker markets reached saturation?
In some regards they have. It was recently reported there are now around 54 poker networks and stand alone brands worldwide, and possibly as many as 400 poker room brands spread across all the networks.
In Sweden, the poker markets are quickly reaching maturity because of the fierce competition between companies that offer incentives such as rakeback. Everyone has a different view on rakeback, but it is very difficult in a rakeback or discount market to compete if you don't offer it.
Nearly all brands in Sweden now offer rakeback and whether the market can sustain the high percentages being offered is the question. We are seeing 60% and over being offered back to some players and as likely rakeback deals will reach unacceptable levels very soon. It is also very difficult for brands to police effectively, particularly within a network environment and also with affiliates. Other rakeback brands are forced to compete and in these conditions smaller brands have an advantage over larger ones. But there is no doubt rakeback will be destructive for the long term and often raises the question why educate new customers that do not understand rakeback. Giving away revenue in this way gives the wrong impression to investors that margins are unstable. The truth is that some low maintenance brands can seemingly afford to give away revenue just to build a player base; the thinking being this is their true asset value. This is really a very short term strategy as these players will have no sense of loyalty and will move onto the next best rakeback deal without hesitation.
Some networks and brands have adopted a no rakeback policy. Actually, as an aggregator or network, rakeback would probably add a lot more revenue. But at the same time it is essential to protect all the brands in the network, particularly from the little guys that purely want to build a poker business based on rakeback. This can only have a negative effect as we have witnessed in some networks last year where mass poaching of players became unacceptable.
However to compound the problem in Sweden, the state owned Cosmopol has also entered the market with its own online poker room Svenskaspel.com. This will be a concern to brands already competing in an overcrowded market as Svenskaspel have claimed they have penetrated the market by as much as 25% since their launch.
The UK market has also reached a critical point and appears to have flattened out. Of course the recent World Cup has been a factor. But in the same way as in the Swedish market, more brands are offering rakeback as a way to gain or steal player acquisition.
Of course it is important to have VIP and loyalty programs for your top players. But the average player doesn't understand rakeback - so why educate customers and kill off what could be the lion's share of your poker business.
Yet, as many agree, this could prove to be a vicious circle! With respect to the pros. The pros on rakeback deals want easy games! But if new players, politely known as the fish are continually losing, it goes without saying they won't hang around. You end up with an unbalanced room, filled full of more pros and eventually the sharks will leave for new fishing grounds as well.
This year the poker industry is still expected to see substantial growth although perhaps not at the same levels as in the past 2 years. In 2005 the global market was worth round $3.2bn. Most industry experts predict the poker business to reach nearer $4bn by end of 2006.
In the last few months we are seeing the poker markets levelling off. This is being recognised now as a seasonal pattern. While some European bookmakers are reporting record betting volumes during the World Cup, many are seeing as much as 10-20% reduction in poker revenues. However following the World Cup and WSOP event, we should start to see the poker industry leap back into double percentage figures by September.
According to some gambling statistics there are around 100m people that play poker around the World, while less than 1.9m are actually playing online. In North America, there are around 50m that play poker while only 1.4m play online. That's less than 3% that are actually playing online poker. It is much the same story in the UK. For example, there are about 4m gamblers in total, whether socially or professionally, and interestingly less than 5% of these are playing online poker.
So are these markets really maturing or have we assumed they are because there appears to be so many poker brands competing in the same space! As we know, what has caught many by surprise is just how fast the industry has grown since 2003. The fast expansion feels like the poker industry is maturing quickly. Yet we are seeing still more entrants in the market and together with all the existing brands – we can assume that some of us are here for the longer term. Two new poker brands have caught the headlines recently: Mansion and PKR have just launched stand alone sites.
However building the necessary critical mass is going to be very difficult. Establishing new brands in an overcrowded market will be challenging. What do they bring to the market that isn't already there? That is going to prove whether they succeed or not. As most have already experienced; it's a completely different ball game once you go live and obtaining liquidity is key.
Therefore while the poker industry continues to grow, it is a critical time for us all. Finding new customers and new markets are the clear objectives. Utilising new technologies, adopting our better customer practises and for some evolving into more efficient public companies will be the way ahead. Regulation is also facing the industry in a number of different ways. This is where the industry needs to pull together into one direction.
The space will get tighter as the pressure on the top brands will increase between them. As well there are many large investors outside the industry that are now taking a keen interest in the poker markets. Therefore as likely a few poker businesses will be seeking the ideal time for an exit strategy. We should expect to see more consolidation as well.
Who knows! A lot depends on the situation in the US with the various Senators trying to introduce an Internet gambling prohibition act. The UK is also seeking to regulate the online gambling industry that is leading the way for Europe, which could eventually force off-shore operators to act.
However, in my view the poker industry appears to be slightly detached from setting a firm course for direction. The sails are up and we are sailing along fine, but the helm appears to be unmanned. Let's hope we don't hit stormy weather!
In the UK in particular, we all need engage more between the industry, the Gambling Commission, the Government, and not least the general public. This is now a high stakes game and there is much to play for!
Steve Cook
TribecaTables.com
Ed note: Play online at using Tribeca Tables' excellent software when you download VC Poker