Business As Usual for Party Poker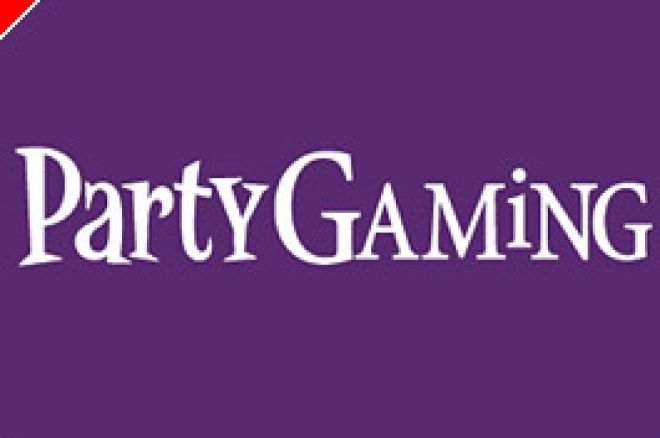 That was the week that was! The turbulence in the financial markets that greeted the BetOnSports plc arrests in the USA had gaming stock investors running for the hills and newspaper commentators pontificating at length.
But, with the market fall-out still being felt, Party Gaming plc has released its latest Key Performance Indicators (KPI's) once again demonstrating its relentless progress in the business of supplying online poker and associated gaming to a very willing audience.
The highlights of the second quarter KPI's are:
- Group revenue up 49% to $319.3 million (2005: $214.8 million)
- Active player days in poker up 23% to 14.0 million (2005: 11.4 million)
- Real money poker sign-ups of 232,446 (2005: 186,560), of which 46% were from outside the US (2005: 23%)
- Poker net daily revenue of $2.7 million per day (2005 : $2.1 million)
- Casino net daily revenue of $0.8 million per day (2005 : 0.1 million)
Chief Executive Officer of Party Gaming plc, Mitch Garber, said:
"I am delighted to announce that PartyGaming's performance in the three months to 30th June 2006 exceeded expectations with both poker and casino delivering strong performances in the seasonally quieter second quarter. I am particularly pleased by our continued international expansion with 46% of our new real money poker sign-ups and 24% of our overall revenue in the quarter coming from outside the US."
Party Gaming has also been busy diversifying its offerings away from the core poker product. Backgammon, bingo and casino games are expected to contribute more to the group's profits as they are bedded in.
With the political sensitivity in the US continuing to dog the sector, making inroads into other geographical areas continues to take precedence for Party Gaming. Garber continued:
"Continuing to drive international expansion remains a clear objective and over the coming months we aim to pursue the growth of our non-US business aggressively, particularly in Europe and South America, where we continue to see a number of attractive opportunities."
Party Gaming says that its drive into territories outside the US has continued in the second quarter with over 46% of new real money sign-ups coming from outside the US following a particularly strong take-up in Europe.
In current trading, Party Gaming said that it continues to develop the poker business. Amongst the points of interest here is the introduction of a new multi-million dollar poker tournament called Party Poker Monster which is anticipated to sport the largest ever online prize pool online!
Ed note: If it's size you want, download Titan Poker for a giant $500 bonus!