Four Bonus Choices at Paddy Power Poker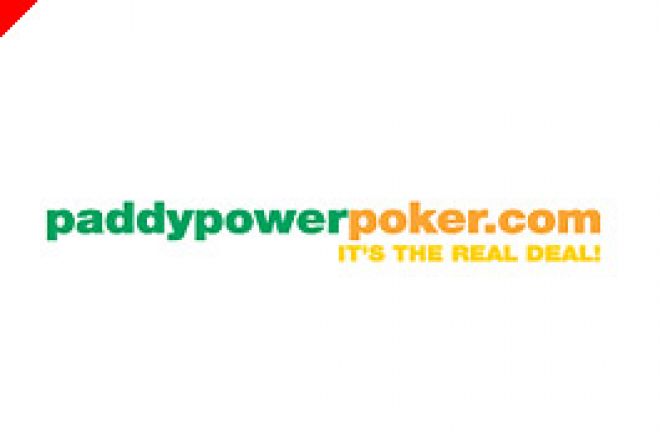 Irish bookmaking giants Paddy Power, have announced four different bonuses for new players to their poker room. From the smallest stake players, to high rollers, everyone can benefit from these new bonuses.
Joining an online poker room is not a straight forward decision these days. Alongside the choice of games on offer, the different tournaments, the super-satellites and various other promotions, players often struggle to decide which room offers the best deposit bonus for them. If you have a limited poker bank roll then making the correct decision for your deposit is essential. Afterall, if you decide to opt for the bigger bonuses but play very small stakes, you could find yourself playing at your chosen poker room for some time! just to clear the bonus.
Paddy Power Poker have resolved this problem with a selection of different deposit bonuses to suit all sizes of bank roll. Here's what they currently have on offer:
[B]$20 deposit bonus Enter the bonus code kojak when you make a deposit and after you have collected 1,000 Paddy Points you will be credited with $20.
[B]$50 deposit bonus Enter the bonus code ladies when you make a deposit and after you have collected 2,500 Paddy Points you will be credited with $50.
[B]$101 deposit bonus Bonus code cowboys makes you eligible for a $101 windfall after you collect 10,000 Paddy Points.
[B]$500 deposit bonus Enter bullets in the bonus code box and claim $500 after you've collected 100,000 Paddy Points.
Multi-table players or high stakes players will benefit from the $101 and $500 bonuses. If you play single tables or lower stakes then select the $20 or $50 bonus options.
Ed note: Download Paddy Power Poker for the best choice in online poker bonuses