British Poker Players Scoop $500,000 in MANSIONPOKER.NET Pro-Am

Tony Bromham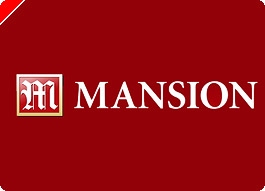 As reported recently on UK Poker News, two UK poker players had a strong interest in the televised MANSIONPOKER.NET World Pro-Am Challenge in Las Vegas. This $1,000,000 Speed PokerTM six-handed event was broadcast on Fox Sports Net in the USA and sported the following line up:
Todd Brunson – USA professional poker player
John Gale – UK professional poker player
Scott Gardner – UK internet qualifier
Joseph Isaacson – USA internet qualifier
Gavin Smith – Canadian professional poker player
Andrew Stoll – USA internet qualifier
The three professionals had won through two online invitational freeroll tournaments on Mansion Poker defeating a host of talented professionals en route. See John Gale's own report on UK Poker News a couple of weeks ago. The internet qualifiers had also won through online at Mansion Poker.
Now it was down to the final six where the cash prizes on offer were, for the first three places; $500,000 for the winner, $300,000 for second and $200,000 for third.
There were twists!
Each amateur would start with 70,000 chips while the pros had to be content with 50,000 apiece. Secondly, the internet players received some intensive schooling from professional coaches prior to the event and would also be able to receive limited coaching during the tournament! Each qualifier and his coach were allowed a single one-minute timeout to discuss strategy during the event. The coaches could see everyone's hole cards and were able to call the timeout - when a hand wasn't in play - to advise their pupils on anything they saw such as tells, patterns of play, or just to calm the player's nerves.
The coaches were Australian/Lithuanian Tony G (coaching Andrew Stoll); American Michael Gracz (advising the UK's Scott Gardner) and "Cowboy" Kenna James (helping Joseph Isaacson).
The coaches were not only considering their pride, they also would share in 10% of their charge's winnings! It would pay a coach $50,000 if his pupil won the event outright, with $450,000 going to the player himself.
So to the event; this was of course a fast format with 15 seconds of time for each player to make their betting decisions. Nonetheless, the tournament lasted a long time – a total of 149 hands. As a guide, some events in the Mansion Poker Dome series (which uses a similar format but without the skewed chip stacks and coaches) have been over in little more than 40 hands.
The first to go was Andrew Stoll, so no payday for Tony G this time. Next out was Isaacson so it is back to Klondike for the Cowboy, as there was no gold for him here.
Could it be a clean sweep for the professionals? No! Todd Brunson suffered the painful $200,000 cost of the "bubble" elimination which meant that the two UK players, John Gale and qualifier Scott Gardner could relax – in a manner of speaking. Perhaps they did as John Gale was the next to go for a useful $200,000 payday and, following a heads up battle with seasoned professional Gavin Smith, Scott Gardner took runner-up spot and $300,000 (less his percentage to Michael Gracz).
Congratulations to Gavin Smith and John Gale for adding to their tournament successes, but a special cheer must go to Scott Gardner, a sales consultant from Spalding in Lincolnshire. He said:
"Mike Gracz has taught me a lot during poker school that will always stay with me and the fact that I made it to heads up with Gavin Smith amongst three of the world's best players surely has to go down to him. He is a great guy, and has become an even greater friend.
"I'm 29, now mortgage-free and it didn't cost me a penny. The MANSIONPOKER.NET World Pro-Am Challenge has been a dream for me. I would love to pick up a sponsorship and turn professional."
Ed note: Download Mansion Poker and qualify for the Mansion Poker Dome series in Las Vegas