John Gale Lines Up for the $1,000,000 Mansion Pro-Am Challenge

Tony Bromham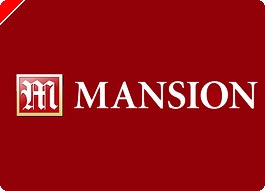 Mansion Poker is fast gaining a reputation for souped-up vehicles with which to exhibit its fast, top value tournaments. The Poker Dome Challenge is already speeding along in its weekly Fox Sports slot but alongside they have also produced the MANSIONPoker.net World Pro-Am Challenge in which three internet qualifiers have qualified to play a one-off six-handed Speed Poker™ event against three top professionals but with the added twist of being granted a headstart in chips and the use of a professional coach during the tournament!
Today (3rd July) filming of this event will take place at the Tropicana, Las Vegas, and will include the UK's popular WPT winner and UK Poker News contributor, John Gale, on the pro ranks and UK-based internet qualifier Scott Gardner.
John Gale qualified as the winner of a Superstars Invitational online freeroll held on MANSIONPoker.net recently. He and Canadian Gavin Smith took their places at the expense of Tony G, Harry Demetriou, Kenna James, Michael Gracz, Marcel Luske, Scott Fischman and Kirk Morrison.
In another invitation-only qualifier, involving 32 more pros, just one qualifier emerged. This was Todd Brunson, son of Doyle.
The internet qualifiers have already been flown in for this event because part of their package includes an intensive "work hard, play harder" residential course at a poker boot camp. One will be assigned to the aggressive top pro, Tony G; while the other two will be paired off with US pros Kenna James and Michael Gracz.
The six-handed tournament will offer lip-smacking prizes to the first three of the six. First and winner receives $500,000. If that is an amateur player, the assigned coach takes 10% of it, leaving $450,000. We are sure the amateurs won't mind that!
Second place receives $300,000 and third $200,000 (with 10% in each case going to the coach if an amateur wins the cash).
During the tournament, the amateur players will have a higher chip stack value than the three professionals at the beginning of the tournament. That has to be a first in poker! The professionals start with 50,000, and the amateurs 70,000.
Not only this, but they will also have access to in-running advice from their respective coaches on certain limited occasions of their choosing, by way of one-minute time-outs.
The television event should be exciting because cameras will have followed the three "trainees" through their paces at boot camp. With Tony G involved, we might expect the odd raised voice!
The amateurs are:
Blue Team: Joseph Isaacson - a warehouse deliveryman from Eau Claire, Wisconsin who has been playing poker for 20 years but has never won more than $2,000 at a table. His coach is Kenna James, who has won close to $3,000,000 in tournament money in his career
Red Team: Scott David Gardner – a UK football fan from Spalding, Lincolnshire. He is a sales consultant and has only been playing poker for six months. This will be his first time at a live table. His coach is Michael Gracz who is already one of the top players in the world at the age of 25. He won a World Series of Poker Bracelet in 2005 and has made more than $2,600,000 in career tournament earnings.
White Team: Andrew Stoll - from Cincinnati, works as a Project Management Specialist for Toyota. Stoll has been playing poker for seven years, but only recently started playing Texas Hold 'Em. This is Stoll's first time playing at a Las Vegas poker table. His coach is Tony Guoga, or Tony G to his friends and adversaries alike! His most recent major tournament victory came at the 2005 European Championship.
UK Poker News naturally wishes all the competitors the best of luck, although a little bias towards our good friend John Gale will not be misplaced! Good luck also to Scott Gardner.
We hope to bring you further news of this event later.
Ed note: Download Mansion Poker for an exclusive Poker News freeroll on 16th July to qualify direct to the Poker Dome in Las Vegas!