New Online Poker as the Maharajah Club Launches in London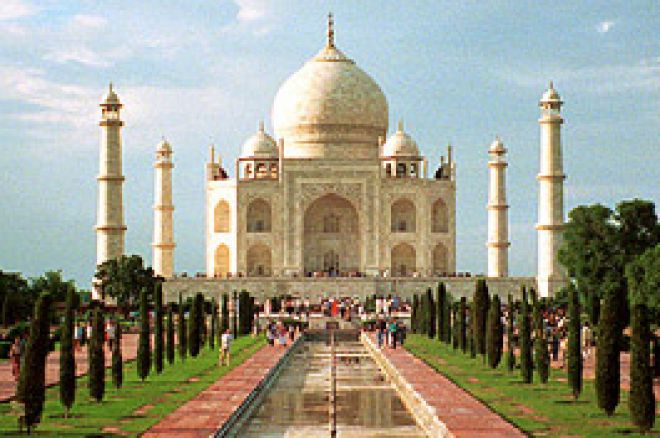 Maharajah Club, a newly-branded online poker and casino site, is launching this week specifically targetting the worldwide Asian market. The venue for the launch is London's Olympia Grand Hall which is holding The Asian Lifestyle Show 2006 from 14th to 16th July.
The Asian Lifestyle Show is famous for introducing all things Asian to London, and the organisers are expecting over 40,000 visitors this year, making it one of the busiest Olympia-staged events in the calendar.
The Asian Lifestyle Show will feature over 300 exhibition stands covering every aspect of the British-Asian experience; fashions, music, cinema, careers, holidays and much more. Many movie stars of Bollywood are expected to make appearances, and these include Preity Zinta, Arjun Rampa and Lara Dutta.
In amongst it all will be the Maharajah Club which states that it will be "…the first and only online gaming site to specifically target the Asian market worldwide..."
The numbers highlighted by the Maharajah Club are phenomenal, quoting a market of over 300,000,000 people of Asian origin including 3,000,000 in the UK alone. Sachin Pawa, Chief Executive Officer of Maharajah Club says:
"This is a brand new audience for online gaming and we are extremely proud and excited to be the only company dedicated to serving the South East Asian market. We differentiate ourselves by offering customer service catered to local cultures and providing a tangible relationship based on shared ideology with our players.
"There are millions of South East Asians around the world who are passionate about embracing aspects of western activities, who are very brand aware, and who have a high propensity to technological advancements. We envisage a successful future catering to this market"
Maharajah Club is planning to follow up the exhibition with an after-show gala launch event at London's Hotel Russell, in the theme of a 1930's style Indian cocktail party. It is expected that further Bollywood celebrities will attend such as Gulshan Grover and Rahul Dev. A trip for two to Goa in India is also up for grabs for one fortunate guest!
Further ahead, Maharajah Gaming plans to host the first ever Asian Poker Classic in Goa, India in 2007, and also plans to launch a sportsbook later this year.
Maharajah Club is a South Asian owned business operated by Maharajah Gaming and licensed by the Gaming Commission of Curacao, Netherlands Antilles.
MaharajahClub.com is powered by Swedish quoted company Boss Media AB, a leading e-gaming software and solutions provider.
Ed note: For the best tournaments around, download Pokerstars, the sponsors of leading UK Asian player, Arshad Hussain