You Can Be a Poker Star at the European Poker Tour Season 3!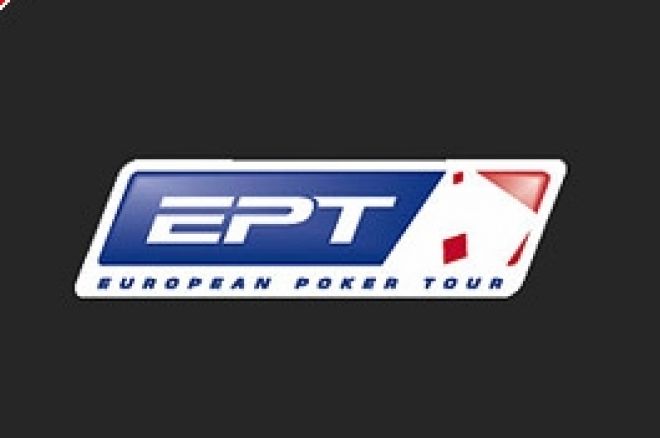 The PokerStars European Poker Tour has now become synonymous with quality and style. Its stunning venues and attractive prize funds make it the first port of call for the top Europeans when they mark their calendars and schedules. The climax to the Tour is the EPT Grand Final, with its chunky €10,000 buy-in making it one of the "majors" of world poker. That event also attracts some of the best from the USA and beyond. Last year, this was won by Jeff Williams of the USA, seeing off Arshad Hussain of the UK.
The good news for the mere mortals among us is that PokerStars are offering a full all-expenses-paid package to every one of the EPT events in Season 3. But the best news of all is that these all-in packages represent 100% overlay! Yes, PokerStars are adding on the EPT packages over and above the satellite buy-in fees. So, even if you do not win the main event prize, you still take a full cash reward for making the paying places!
Last year, Season 2 produced total prize pools amounting to €9,824,000 (well over $12,000,000). Season 3 promises a lot more!
The full Season 3 EPT programme looks like this:
- 13th-16th September 2006 – Casino Barcelona, Spain.
- 21st-24th September 2006 – Victoria Casino, London, UK.
- 7th-10th October 2006 – Grand Casino, Baden-Baden, Austria.
- 26th-29th October 2006 – Merrion Casino Club, Dublin, Ireland.
- 17th-20th January 2007 – Casino Copenhagen, Denmark.
- 21st-24th February 2007 – Deauville Casino, Deauville, France
- 28th March-1st April 2007 - Monte Carlo Bay Hotel, Monte Carlo, Monaco.
So, now is the time to fire up your PokerStars account and take advantage of the endless supply of online EPT satellites. Every day, you can play for as little as $11 to parlay your way into the super-satellites that will give you a passport to an EPT Main Event. With the exception of Monte Carlo, winners will receive a €5,000 tournament buy-in, all hotel accommodation and $1,000 in travel expenses. If you are lucky or skilled enough to win the Monte Carlo Grand Final qualifier, your package will be worth a huge €16,000!
Have your diaries open for August 19th, for that date marks the start of EPT Online, the PokerStars festival of EPT qualifiers.
This is an eight-day festival of online poker incorporating one online super-satellite tournament for each Main Event on the EPT. Each daily online event awards a seat in a live EPT tournament to the winner, along with expenses, plus the regular tournament payout. We repeat – each EPT package is entirely added on by PokerStars!
The EPT Online events will have a $215 buy-in with a package added worth at least $8,000. The prestigious Monaco event has a $530 online entry fee with a $16,000 package to the Grand Final. Remember that these are just like normal cash tournaments. The entry fees will all come back to the top players in cash prizes. The stunning bonus for the winner is the EPT package. For those players keen to attend the first EPT stop at Barcelona should go to PokerStars now. $11 satellites are running already!
So there you have it. The European Poker Tour Season 3 is on its way and you can be there with PokerStars!
Ed note: Don't miss your chance. Download PokerStars now for Added On EPT Packages!