Blue Square Poker Six at Grosvenor Bolton

Richard Prew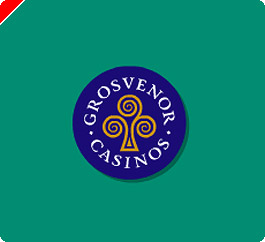 This was certainly a tournament with a difference. An innovative format, a new festival venue and considerable added money by the sponsors all contributed to this.
As the title of the tournament implies this was a short handed tournament, with a maximum of six handed table play throughout. Qualification for it was via both Online and Live satellites on Blue Square and in the Grosvenor Casinos around the country only. Events such as the England World Cup Quarter Final and the first weekend of the WSOP combined to reduce the size of the field somewhat compared to expectations but still 96 runners began the competition battling over $120,000 in prize money including $21,000 added.
The field was a cosmopolitan mixture of the household name festival pros such as Micky Wernick, John Falconer, Simon Nowab and Lawrence Gosney and a majority of less familiar faces due to the nature of qualification for this event.
The format provided for 6,000 starting chips on each of the 16 six handed starting tables with a 45 minute clock. Each table winner was guaranteed a minimum of £2,000 (the top six gaining the extra prize money) and two further factors provided further innovation. Each non table winner was provided entry into a "plate competition" which was a £100 re-buy the following day. Furthermore the five unsuccessful players on the table of the eventual winner were guaranteed a further £1,000 in prize money.
Playing a long clock deep stack short handed competition provided full rein to many of the aggressive players to dominate their tables. These included Ali Mallu and John Hewston who won through comfortably. It did though present challenges for these types of players in that their styles of constant aggression rely on "good" players to lay down hands to them that those used to playing exclusively online might not do. A few hiccups apart though, they emerged unscathed from the first day's skirmishes. Other players amongst the sixteen survivors to the second day included Micky Wernick, Paul King and Steve Read. The remainder were non festival regulars.
The second day started with the 16 players split into three tables of 5, 5 and 6 contestants respectively. Through the day the 16 were whittled down to a final table of 7 players (receiving a bubble prize) with table breaks ensuring that play remained short handed throughout. The second day format gave each player 36,000 (!) starting chips with initial blinds 100-200. You won't find a better structure than that in many UK events. That said it did not stop the first casualty of the day moving all in within the first hour with AJ on an Ace high flop to be called very quickly by his opponent with trip Aces.
It was no surprise to see the early second day pace setters as Mallu and Hewston, often their aggression going uncontested. However with 10 players left both were to see their plans go awry. Mallu was unfortunate his re-raise all in with KK being called with AQ by a disbelieving opponent and two further Aces falling on the flop. Hewston then went to the well one time too often and his button steal with J8 offsuit was met by Steve Read in the Big Blind with pocket Kings to give Read a healthy chip lead as the bubble approached.
The final seven players were as follows:
Lee Edwards 100,000
Mickey Wernick 81,000
Mark Emberson 60,000
Olabode Ayegun 51,000
Brian Medley 61,000
Steve Read 149,000
Paul King 73,000
After several hours further play Edwards, Emberson and Wernick were eliminated in 7th, 6th and 5th respectively for £5,000, £8,000 and £9,000. The four remaining players then agreed a deal with Steve Read receiving a premium over the three other equally rewarded players by virtue of his chip lead and they played for an additional few thousand pounds. Shortly thereafter Paul King and Ayegun departed leaving Medley and Read heads up for the title. Once Read had hit a flop of 9-5-2 with his 9-5 to Medley's one pair the chips swiftly reached the middle and Steve Read won the tournament.
Despite a few teething problems and competing attractions both in the poker and sporting world, this competition has to be regarded as a success. Genuine innovation, added money and excellent structures suggest that its new place on the poker calendar might be repeated in future.
Ed note: Earn up to $500 from a 100% bonus available when you download VC Poker using our special code FREE10f