A World Of Poker TV Launches Tonight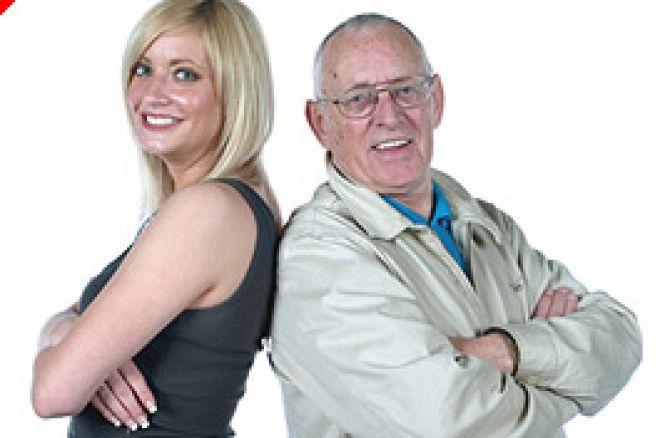 Our friends at A World Of Poker are all set for the launch of their new TV show this evening. Malcolm "The Rock" Harwood and the beautiful Lynsey Horn are your presenters for what promises to be great viewing.
Regular UK circuit players will recognise Mark "The Chaser" Greenwood and Gareth "The Nugget" Jones as the show's commentators. In addition, Blackpool regular, Al "The Fox" Findlay will be the resident Tournament Director.
The show will air every Monday on Sport Nation Sky Channel 440 at 11pm and will be repeated throughout the week. The hour long programme will be a current affairs poker show, targeted at the "Man on the Street". Weekly competitions are on the agenda for viewers along with an informative, yet light hearted, style of content. Filmed at The Mailbox studios in Birmingham, the show provides a nice central location for any viewers wishing to join in the fun in the audience.
One feature of the programme, Internet Corner, will introduce "Poker Battleships". Each week AWOP will have a Heads-Up Internet match between 2 players in the studio. Members of the audience will have the chance to pit their wits against the current champion.
Each week guests will be joining Malcolm and Lynsey on the coach for a chat about all things poker. A mix of celebrities, personalities and the people who
make the decisions and rulings within the poker industry are lined up to appear.
Tune in to A World Of Poker TV tonight (Monday July 3rd) on SKY channel 440, at 11pm.
Ed note: A new month means a new £25 bonus at William Hill, get paid £5 for each hour you play (max. 5 hours) when you download William Hill Poker today.