Get Third Time Lucky at the 888.com UK Poker Open

Tony Bromham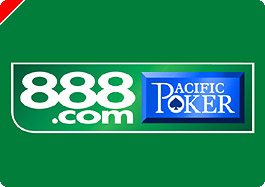 In late 2005, Ian Frazer, the CEO of a building contractor in Croydon, cashed a cheque for $500,000. However, this was not the result of a happy client's generosity; in fact, Ian Frazer had just won the money at the second 888.com UK Poker Open held in Maidstone, Kent, beating off a host of top professionals and poker faces at the final table, such as WSOP Bracelet winner Brian Wilson, Matchroom Sports entrepreneur Barry Hearn, footballer Teddy Sheringham and top UK pros Julian Gardner and Gary Jones. This was not a flash in the pan as Frazer went on to win the Party Poker European Open and a further $125,000 a couple of months later, and has just cashed in 67th place out of 824 players at the WSOP $2,500 Short-handed No Limit Hold'em tournament.
If proof is needed that the man or lady in the street can win big at poker with the right attitude, this is surely a great example. Better yet, the opportunity to follow in Ian Frazer's footsteps is now upon us with the announcement by 888.com, purveyors of Pacific Poker, of the Third Annual 888.com UK Open, once again to be filmed for Challenge TV from 25th September to 8th October 2006.
The good news is that you can be there by taking full advantage of a series of online qualifier tournaments at 888.com's poker room, Pacific Poker.
For as little as 50 cents (that's right, just half a dollar), you could find yourself playing heads-up for the UK Open title against one of poker's big shots!
This is the full schedule of online qualifiers and feeder sub-satellites running until 16th September 2006:
- Sit'n'Go $0.50 (no fee) daily sub-satellites feeding into Saturday $7 (+$0.50) MTT satellites. Alternatively, you can pay $7.50 for direct entry into the MTT satellites.
- MTT $3 (+ $0.20) daily sub-satellites feeding into Saturday $15 (+$1) MTT satellites. Alternatively, you can pay $16 for direct entry into the MTT satellites.
- The Saturday MTT satellites feed directly into the Sunday $100 (+$5) Super-satellite UK Open qualifiers. Again, you can, if you wish, pay $105 for a direct entry into these Sunday qualifiers.
Once you have qualified, you will join the direct buy-in professionals and invited celebrities at one of the 18 heats each of which will sport six players in a short-handed single table shootout. These will take place between 25th September and 6th October with the winner progressing to one of three semi-finals taking place on 6th and 7th October. The top two from those semis meet in a Grand Final on 8th October. The top two semi-finalists will take the chips they have at the time the third player is eliminated to the final with them. This requires a change of strategy to a normal shootout scenario.
In order to encourage participation, the direct buy-in to this year's event is lower at $7,500, but the top prize is still a wallet-busting $250,000 with a long line of cash prizes for all 18 semi-finalists.
So, there you have it! To join the other players and enjoy the comforts of the Marriott Tudor Park Hotel & Country Club in Maidstone and a feast of televised poker, waste no more time. The 888.com & 888Sport UK Poker satellites are up and running. Ian Frazer built himself a stately pile of dollars last year; why not you this year?
Ed note: Download 888.com Poker to qualify for the UK Open and claim a $100 bonus