World Series of Poker 2006 Set for Take-Off!

Tony Bromham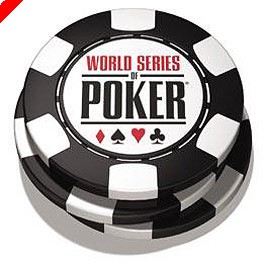 Online players the world over have been bashing away at their consoles for the best part of a year seeking that elusive qualification to the World Series of Poker in Las Vegas. It can still be achieved even now if it is the Main Event that you are after but the series has officially started already!
The Rio All-Suite Hotel & Casino will once again host the improbably gigantic field of poker hopefuls in its hangar-like halls. Veterans of last year's event will also be desperately hoping for better logistics in the bathroom and catering departments!
However, before any of that giant chaos gets underway – the Main Event is not starting until 28th July – there are 38 other Bracelet events beginning!
Yesterday (26th June) saw the start of the relatively unimportant – for non-players that is – Casino Employee $500 No Limit Texas Hold'em event. This was won in 2005 by Andy Nguyen, taking a handsome $83,390 home with him.
Today (27th June) sees the start of event # 2, the first of the open tournaments, a $1,500 No Limit Texas Hold'em event to be played over three days. This one was carried off in 2005 by the very talented Allen Cunningham for a mouth-watering $725,000, adding to two Bracelets from 2001 and 2002 in Seven Card Stud and Deuce to Seven. It was also the first of five cashes in the 2005 WSOP for Cunningham. Scott Fischman and Dave "Devilfish" Ulliott took second and third.
28th June signals event # 3, $1,500 Pot Limit Texas Hold'em over three days. Last year's winner was Thom Werthmann of the USA who took home $369,000 from a field of over 1,000. The prolific Layne Flack was runner-up while the UK's Martin Green took 4th place.
29th June sees another $1,500 entry three day event, this time in Limit Stakes Texas Hold'em; event # 4. Again, just over 1,000 entries took to the tables which resulted in a first prize of $361,000 for the USA's Eric Froehlich. The only notable name on the final table here was England's highly versatile Peter Costa who picked up $57,000 for his 7th place.
30th June will see a less conventional tournament begin – event # 5 is the $2,500 six-handed Texas Hold'em No Limit event, once more over three days. As in event # 4, the winner seems to be a one-hit wonder with no other meaningful results before or after. This event was won by Isaac Galazan of Thailand who pipped the UK's Harry Demetriou to the post. Another English player, David Barnes took 6th place just behind Antonio "The Magician" Esfandiari.
The first day of July signals the start of the first rebuy tournament. $1,000 might seem a relatively cheap entry at the WSOP but last year there were nearly 1,500 rebuys from a field of 826 so you needed a good budget! One of the UK's circuit grinders, Cheung Tai Law from the North East of England, who features on many a UK final table, took second place at this event in 2005 securing over $300,000 in prize money. He fell at the last to the tough US-based Polish player, Maciek "Michael" Gracz, who had earlier that year won $1,500,000 finishing first at the Party Poker Million IV Cruise Event.
So, that is a small taster of what we have to look forward to in the coming week. Check back for the latest on this week's action and a review of the following week to come.
Ed note: $1,000 bonus is available for new players who download Purple Lounge Poker where the tables are always busy