Win a WSOP Package with the Women's Poker Club

Tony Bromham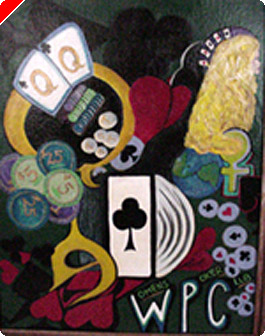 With over 3,000 members, the Women's Poker Club – an American organisation known as WPC – has announced its first live ladies-only poker tournament to be played in Europe. The good news for UK ladies is that the venue is slap-bang in the middle of England – The Grosvenor Casino in Walsall, West Midlands.
The WPC has been around for three years and, with a fast-growing membership of lady poker players of many nationalities, is showing it intends to stick around. Entry to its ranks is entirely free of charge and members can benefit from a number of programmes to suit all levels of poker player, from rookies to professionals.
The UK was chosen for the first event in Europe because there are so many new members joining up from here.
The WPC UK Showdown tournament is to be held on 17th June and will cost £50 to enter. The winner will receive not only the winner's purse but also a WSOP package to the WSOP Ladies Event, to include the cost of travel and accommodation, courtesy of Blue Square Poker. The WSOP Ladies Event runs from 9th – 10th July.
Single table satellites will be offered at the Grosvenor Casino on the morning of the main tournament with entry fees of £5 and £10. On the previous day, 16th June, there will be two rebuy MTT tournaments starting at £5 and £10 respectively.
Maryann Morrison, the founder of Women's' Poker Club said:
"Women's Poker Club is very excited to be working with Bluesquare and Grosvenor Casinos on the first WPC tournament in the UK. We welcome and encourage all women players to join the tournament competition, and experience what is guaranteed to be a fabulous time. The added prize of a trip to the World Series of Poker is an excellent way to show support to the growing demographic of female poker players in Europe."
Jacky Reynolds, Tournament Coordinator and UK Member of Women's Poker Club added:
"There are many UK women playing poker online that would find going to a live game very intimidating. I helped to organize this event so that myself and other UK women would have a welcoming, friendly and fun experience."
Dawn Dineen, Tournament Coordinator and WPC member said:
"The time has come for women to step away from their computers and experience the environment of a live casino. The staffs of Grosvenor Walsall and BlueSquare have been a pleasure to work with in making this possible, and in showing their support for the growing demographic of women who enjoy poker. All women should look forward to a brilliant weekend of poker!"
The full line up is:
Friday 16th June:
- 4.30pm - £10 + £1 No Limit Hold'em Satellite - 60 minute re-buys
- 9.15pm - £5 + 50p No Limit Hold'em Satellite - 90 minute re-buys
Saturday 17th June:
- 2pm onward - Single table Satellites to Main Event
- 7pm - WPC UK SHOWDOWN £50 + £5 No Limit Freezeout
- There will be a complimentary buffet from 6pm.
Find out more about WPC at womenspokerclub.com.
Ed note: Join Team Poker News when you download Pacific Poker and win a free seat to the WSOP main event.