Grosvenor World Masters at the Vic: Main Event

Richard Prew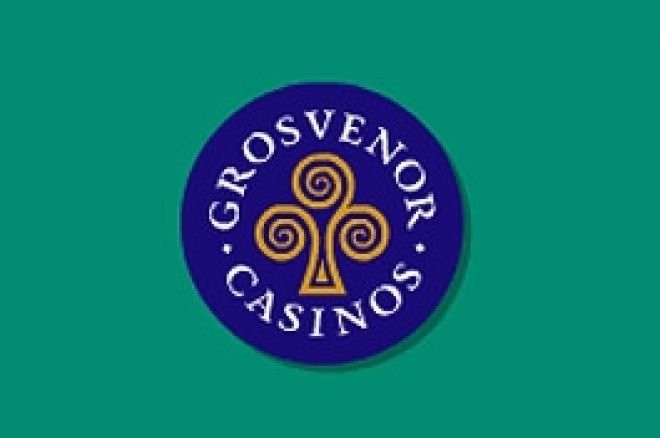 A £5,000 Main Event the week before the WSOP and at the end of a full festival week including a £1,000 NLHE and assorted sizeable side events was clearly going to have a select field. Indeed it only attracted 45 runners playing for the £225,000 pool to be spread amongst the top four finishers, mostly household names. Proximity to the World Series being one factor behind the limited turn out, it also coincides with a pattern being seen across the festival circuit of reduced runners and an overcrowded schedule. Perhaps the major casino groups need to re-assess their schedules and their buy-ins because players are beginning to vote with their feet. To play the full week cost over £8,000 without factoring in re-buys. Whilst one must accept the Vic will have a relatively expensive festival one hopes they will realise the trends in the marketplace quickly.
Back to the event. The field was notable for the complete absence of any Scandinavian representation which must be a first over the last two years for a major European main event but included the last Vic winner John Kabbaj (an early exit in this), Ram Vaswani, Vic EPT winner in 2005 Mark Teltscher and from the fellow American Scott Fischman. 10,000 starting chips (although many criticised this and wanted 15,000 ) and a slow clock ensured a measured initial pace on the first of what was left open as either two or three days depending on progress. At the end of Day One 24 runners survived and with blinds at 200-400 chip leaders were Lancashire's Dave Clayton with 50,000 chips, Dave "elblondie" Colclough and Scott Fischman in the region of 30,000 chips.
Through the long second day players dropped steadily and Irishman Liam Flood moved into a commanding chip lead, eliminating Vaswani with by hitting a set in an "all-in pre-flop" race and consolidating his position as the short stacks were eliminated. With Colclough falling at the hands of Fischman and Fischman himself being eliminated near the final nine by Flood we reached a final table towards the end of the second night.
It had been clear from an early stage that a deal was likely with £225,000 up for grabs. The only question remained: when would this take place? Early final table exits included Bob Ballou, Roman Fitzhar and Michael Greco who had clung onto a card dead short stack for many hours before succumbing. When Dave Clayton was eliminated in 6th a small saver was done for the 5th face finisher enabling him to receive £4,000. Keir Fitzgibbon promptly moved all-in with 7-2 offsuit and we were down to four participants who were to return for a third night. These were, with chip counts:
Liam Flood 200,000
Willie Tann 90,000
Marc Goodwin 89,000
Osman Mustanoglu 74,000
Blinds were still only 800-1600. As play began for the final four it emerged that a deal had been agreed with each taking £45,000 and they would play for the rest.
The official result had Marc Goodwin securing 4th, a result that lifted him to the top of the European rankings, Willie Tann 3rd and Liam Flood 2nd, leaving Osman Mustanoglu the Grosvenor World Masters Champion.
Ed note: Download Poker Heaven and earn $10 for every $30 you generate in rake fees with their new bonus