Stanley and London Clubs to Merge?

Tony Bromham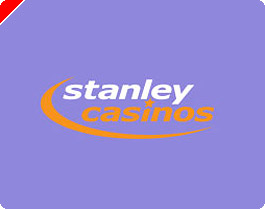 Stanley Leisure plc, owner of the Stanley Casino chain with over 40 such properties, and London Clubs International, owner of the Rendezvous Casino chain and several exclusive casinos including the Sportsman in Marble Arch, London and casinos in Egypt and South Africa, have announced that they are in talks concerning the possibility of merging their respective businesses.
The official announcement made to the London Stock Exchange stated:
"The Boards of London Clubs International plc ('London Clubs') and Stanley Leisure plc ('Stanley') note recent press speculation and confirm that they are in discussions concerning the possibility of a nil premium merger of Stanley and London Clubs. If concluded, it is anticipated that a merger would be effected by way of a share-for-share exchange on the basis of 1 new Stanley share for every 6 London Clubs shares reflecting the ratio of the market capitalisations of the two companies over recent months. Discussions are ongoing and there is no certainty that they will lead to a transaction.
A further announcement will be made in due course. Pending any such announcement the companies do not intend to comment further."
Stanley Leisure has undergone some major changes in the last year, most recently disposing of its retail betting operations to William Hill and becoming primarily a casino operator. It is in the early stages of a £100m spending programme to increase capacity in its casino estate. Early examples of newly-acquired space include the Westcliff and Spielers casinos in Southend, the Triangle Casino in Bristol and a recent acquisition of the Harbour House Casino Group based in Southampton.
London Clubs International recently reported that its casinos traded well with the exception of "Les Ambassadeurs", a "high-roller" casino in Mayfair, London. That casino has since been sold. At the time of that disposal, the Chairman of London Clubs International, Michael Beckett, said:
"The disposal of Les Ambassadeurs will allow the Group to develop its casino estate and build out the new licences it has secured in London and the regions. These casinos will benefit to a greater degree from the deregulation of the UK casino industry. The disposal is also expected to reduce the volatility, and thereby improve the quality, of the Group's earnings."
The current speculation has come as little surprise to the markets as the expectation of a merger in the casino industry is high. Share prices of both companies were not unduly moved. Stanley Leisure is currently valued by the stock market at £445m whereas London Clubs International is valued at £273m.
What does appear certain is that casinos will continue to be opened and refurbished around the UK as de-regulation filters through over the next year or two. It is just a question of who wants to own them!
Ed note: Play poker at any time when you download Pacific Poker and claim an easy $100 bonus