Grosvenor Southampton: South of England Championships Main Event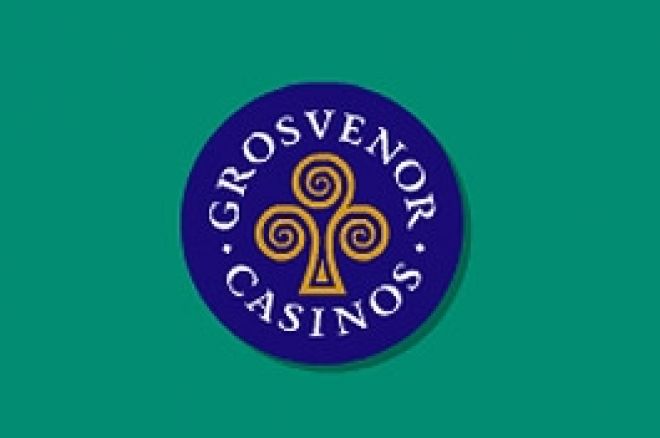 Over the bank holiday weekend the Grosvenor Southampton Casino staged a two event festival, the main feature of which was a £1000 No Limit Main Event. Richard Prew reports from a small field of runners on the south coast.
Disappointingly it only attracted 37 runners. The reasons for this undoubtedly lie in increased competition and consequently a more crowded festival circuit schedule. For example this event clashed with the superbly structured Western festival and the presence of Johnny Chan, the tail end of the Barcelona Heads Up week and came just after the Sheffield main event the night before. It is probably not therefore a reflection of any unpopularity of this event per se, more that players now have a greater choice of events to attend. Whilst this is excellent news for players, it represents a severe challenge to established festival casino venues which are going to have to look to their laurels when competing with non casino events.
The 37 runner field was of high quality including successful players such as Keith "The Camel" Hawkins, Jim Reid, Stuart Nash and Mukesh Morjaria who combined with a several other regular circuit players and a number of Blue Square Online qualifiers who had secured their seats via the popular $100 rebuy events to win festival packages held on that site.
Day one of the two day event passed quickly, indeed the 37 had played down to the final 9 to return for the second day by midnight, ensuring a rare early night for all remaining participants.
A product of an early finish to the first day saw a final table with plenty of play. Blinds started at 800-1600 and only one player, Ian Cox, began with less than 10xbb. Early play was cagey, perhaps unsurprisingly with most chip stacks grouped together and the usual top heavy prize structure with 70% of the payouts concentrated in the top three placings.
Inevitably it took two big hands to clash to produce our first casualty, Morjaria's QQ racing Harris' AK only to see an Ace flop and eliminate him. Shortly afterwards Keith Hawkins who had led the field to become a big stack from the off the night before, suffered a harsh blow which crippled his stack when in an all in confrontation pre flop he saw his JJ fight Cox's pair of tens only to see the two case tens hit the flop. Hawkins exited soon thereafter at the hands of Stuart Nash.
When Cox himself fell in a race situation with 88 to Sid Harris' AJ we were down to six players and there followed another period of tense "raise and fold" poker as the bigger money placings approached. Now was the time for aggression to make its mark and Sid Harris was really the only player to achieve this, persistently re-raising other players and winning pots uncontested. It was during this period that Harris pulled away and before the sixth place finisher was decided he had 126,000 chips, his nearest pursuer Adrian Royle having 63,000. Harris' had secured a position he was not to relinquish, confirmed when both he and Stuart Nash turned a diamond flush in a blind on blind confrontation. Nash moved all in with his baby flush on the turn only to see Harris turn over a Jack high flush.Then short stacked Paul Traynor moved all in with a pair of 3s to find Adrian Royle in the blinds with AJ and an Ace eliminated Traynor.
The final four players saw the relatively healthily stacked Sid Harris and Adrian Royle and two online qualifiers, youngster Chris Hall from Staffordshire and Nick Jenkins, The two online qualifiers soon battled when Hall moved in for the last of many occasions as he battled with a low stack, moving with a suited Jack and finding Jenkins with an impregnable KK. Hall, in his first major event had secured a payday of £2900 for only a small outlay.
Still short-stacked, Jenkins battled on, surviving three all in moves, twice called before losing a race with the chipleader Harris with a pair versus AQ. At that point the two remaining participants Sid Harris and Adrian Royle dealt for £11600 and £10000 respectively with Harris receiving the trophy and the title when his set beat Royle's two pair Heads up.
Ed note: Download Ladbrokes Poker for a $100 bonus when you deposit and $25 absolutely free just for submitting a profile