Poker Heaven's Passport to Paradise

Paul Sandells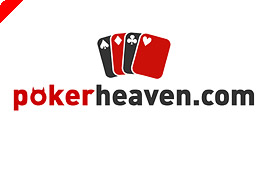 Online poker can be a solitary past time. Regular online players will often jump at the chance to qualify for a big event via online super satellites. Indeed, as there are so many super satellite tournaments around these days to events such as the WSOP and WPT, the choice for the player has never been so broad.
Poker Heaven have launched a new super satellite tournament, with a twist! How do you fancy playing your way to a round the world trip? for you and your partner. What a perfect way to stop your wife or girlfriend nagging about how long you spend playing poker!
The grand final tournament winner can expect to stop off at SIX different destinations around the world. America, Australia, Asia and Europe are all on the menu for this exciting trip.
You might be thinking this super satellite must cost hundreds of Dollars to enter. Well, you'd be wrong. It's free. Let me say that again, FREE. Here's what you need to do to become part of the jet set:
Every Tuesday and Thursday at 19:00GMT on Poker Heaven there is a freeroll tournament. The top five finishers in these tournaments go through to the grand final on Monday July 10th.
The winner of the grand final gets the two tickets for this trip of a lifetime.
Ed note: Poker Heaven have recently improved their software to include player notes and many other features. Download Poker Heaven here and get a huge $200 deposit bonus