Interview with Paul Jackson - Part 2

Paul Sandells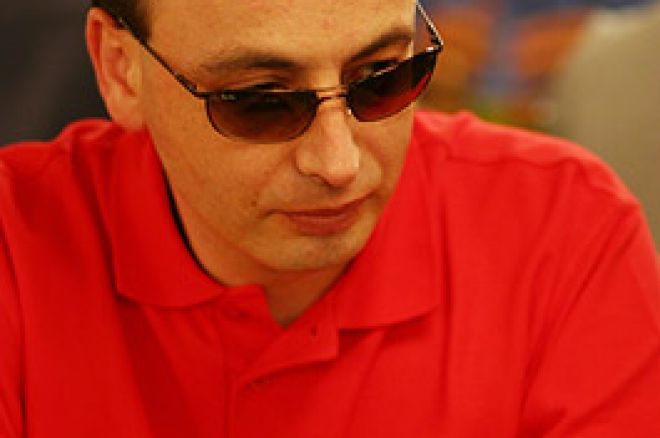 In the concluding part of our interview with Paul Jackson, Paul talks about THAT hand with Phil Ivey from The Monte Carlo Millions and explains what Uncover Poker is all about

UKPN: We just shared a flight back from Dublin to the UK after the Irish Poker Tour festival. How did the event go for you and what did you think of the festival on the whole?
PJ: The event did not go well in terms of cashes though I went deep in a few tournaments. The festival was very enjoyable and as usual the Irish people are very friendly and welcoming.
UKPN: What's on the agenda for the next few months? I assume you'll be playing at as many festivals as possible with the rankings in mind?
PJ: Walsall this week. The Vic next week (assuming the blind structures are conducive to poker play) and the Las Vegas on 25 June until 12 August.
UKPN: Who do you see as your main rivals for the European rankings title?
PJ: Marc Goodwin, Micky Wernick, Arshad Hussain , Dave Colclough, Ian Woodley and Julian Thew. ( hopefully John Kabbaj and JP Kelly wont play enough to have a proper chance to threaten)
UKPN: There are seemingly hundreds of good players on the circuit right now. Are there any that have really stood out to you that you might tip for future success?
PJ: The best I have seen by a long way is JP Kelly and if you talk to him about poker it is easy to appreciate that he knows what he is talking about.
UKPN: Ok, you knew I was going to get to this eventually, the Ivey hand in Monte Carlo. Run through it with us. It wasn't as clear-cut as the Internet clip makes out was it?
PJ: The Internet clip is edited in that between my final re raise and him asking me how many chips I had left he starred me down for around 7 minutes (though it seemed like about 3 weeks) and I was extremely uncomfortable. Some people have suggested that I miss played that hand and that I could have won the hand had I moved all in or flat called and then moved all in on the turn. I have to agree that I could have won the hand and I would have if I had known his hand. It is easy to look in hindsight at a given hand (particularly where both hands are moderate) knowing both sets of cards and knowing how the betting went and to say that had one of the hands been played differently that player could have achieved a better outcome. I felt at the time that my flat re raise was the strongest possible move in terms of indicating strength and I also believe (as did all the commentators at the time) that 99.9% of players sitting in Phil Ivey's seat with his hand and facing that betting pattern in that situation, would have folded his hand.
UKPN: You recently started UncoverPoker.com with Conor Tate. What's the site all about?
PJ: Conor was 12th in last years WSOP but is better known as a cash game player and is a highly respected successful high stakes NL hold em cash player. We decided to set up a web site showing tuition videos ( which are nearly ready to go live) and also giving personal one on one tuition ( Conor re cash myself re tournaments) . We have a poker site as well and we intend to allow our players to exchange "action points" (given for playing on the site) for tuition in the various forms)
Thank you Paul, it's been a pleasure.
Ed note: Get a huge $1,000 deposit bonus when you download Purple Lounge Poker