Paddy Power Can't Believe It's Not Winter!

Paul Sandells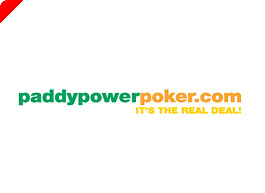 The hot sunny days have clearly gone to the head of the guys at Paddy Power Poker. Tomorrow sees the launch of their new "I can't believe it's not winter" promotion.
Most residents of the UK and Ireland will complain that summer simply doesn't last long enough. Despite this, Paddy Power Poker have winter on their minds already! with the launch of their new promotion. Or, perhaps, they've been sitting out in the sun for too long?
"I can't believe it's not winter" starts from tomorrow, June 20th. In what promises to be 10 days of sun-kissed poker action from the Irish bookmaking giants, players can expect the chance to take on snooker legend Ken Docherty in a $5 Pro Series re-buy tournament. Also getting in on the action will be WSOP bracelet winner, Donnacha O'Dea, WSOP final tablists Padraig Parkinson and Scott Gray, and European poker legend "Gentleman" Liam Flood.
The full schedule of events is as follows:
June 20th $100 Meltdown Snowball Giveaway 6:30pm – BST
June 21st $200 Meltdown Snowball Giveaway 6:30pm – BST
June 22nd Ultimate Pro-Series Tournament with, Donnacha O'Dea, Padraig Parkinson, Liam Flood, Scott Gray and Ken Doherty - Entry $5 (rebuy) with 12 Minute rounds – 8:30pm – BST
- Knock out one Pro get $50
- Knock out two get $300
- Knock out three get $1000
- Knock out all pros and get $10,000
June 23rd $300 Meltdown Snowball Giveaway 6:30pm – BST
June 24th WSOP Express $10 Freezeout Tournament with a $12,500 Package Prize to the world series of poker. 8:30pm
June 25th $400 Meltdown Snowball Giveaway 6:30pm – BST
June 26th $1,000 added Freezout $10 Entry – 15 minute blinds
June 27th $600 Meltdown Snowball Giveaway 6:30pm – BST
June 28th $1,000 Meltdown Snowball Giveaway 6:30pm – BST
June 29th PadioBounty Special. Knock Paddy Out for a bonus of $250 – 7pm BST
June 30th PPP $5,000 Freeroll, 20,000 paddy point entry – 12 Minute Rounds
Ed note: Stay warm this summer! Download Paddy Power Poker today for a $101 new player bonus