Manchester Poker Delivered to the Warehouse

Tony Bromham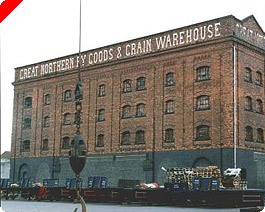 One of the remaining eight locations short-listed to develop Britain's first so-called "Super Casino" is Manchester, whose SportCity Commonwealth Games site (near Manchester City Football Club) would be used for the purpose. However, while Manchester's residents and the local tourism department await the Government's outcome with bated breath, a somewhat smaller bite of the leisure and gambling pie has been taken in the centre of town at the Great Northern Warehouse, a Grade 2 Listed leisure and shopping complex in Deansgate, Manchester, a site that once housed a vast railway goods depot and junction during Britain's heyday as the engine house of world trade.
The Manchester Evening News reports that a brand new casino will open at the Great Northern Warehouse in October with the expectation of creating 350 new jobs. It will be called "Manchester 235" and will incorporate its very own poker room in addition to the usual features of roulette and blackjack tables. It will also house a venue for live music – to be called "235 Live" – and two restaurants – "Italian Numero" and "Modern British Linen".
The casino will belong to the London Clubs International group which includes the upmarket Sportsman Casino in Marble Arch amongst its estate. LCI Chief Executive Officer, Bill Timmins, said:
"Theoretically, you could walk into this establishment and not bet a penny. The problem we have had in the UK is that the industry is not allowed to advertise and so a lot of people might not know who we are or what we offer. All that is going to change with the new law. We believe we have already seen in Manchester, with the revolution in restaurants and so on, that we need to offer people a complete night out."
Manchester's tourism officers hope the development will assist with the campaign to have the "Super Casino" awarded to Manchester. Andrew Stokes, Chief Executive Officer of Marketing Manchester, the agency responsible for promoting Manchester to tourists, said:
"Manchester's cutting-edge individuality has allowed it to retain a competitive edge as a visitor destination. Manchester 235 is yet another example of the city's inspired creativity and is a welcome addition."
UK Poker News speculates that Manchester's poker players are likely to share the sentiment!
Ed note: Take delivery of a handsome $500 bonus when you download Poker770