Lady Luck's Date for the Poker Diary

Tony Bromham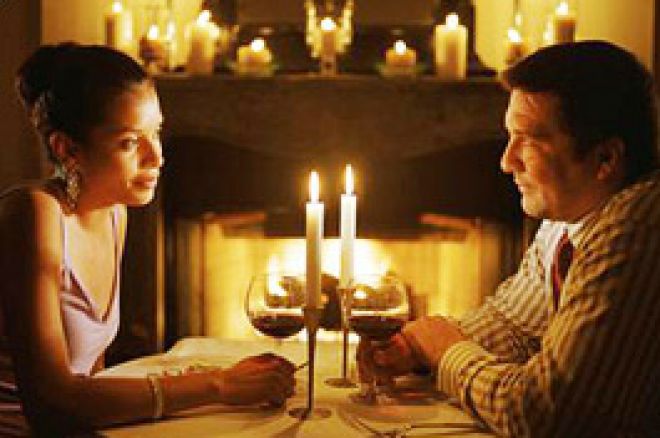 Picture if you will a forlorn and lone figure enclosed by four dark walls, his troubled mind preoccupied with the stark, flickering image of a monitor sat before him; all the while babbling at various decibel levels to himself and hurling insults at imaginary foes as he urges the multi-coloured images to develop into some other form.
Is this person a lonely soul, a busted flush to be pitied from afar, or is he (or she) merely one of hundreds of thousands practising the obsessive ritual of online poker? Perhaps both of these facets apply!
But, wait! Do we hear the cavalry approaching? Possibly so!
A UK-based company called Lady Luck Media Ltd has seen the suffering and heard the wails of despair. For the many out there who are hopelessly in love with their online software, but who are not wholly sated by the consolation of a pecuniary profit from a session at $2/$4 No Limit Hold'em, comes an online solution, maybe even a date with destiny.
Lady Luck Media Ltd has reinvented its long-standing poker community portal, PokerFaces.net, into a fully-fledged online dating service, with the aim of uniting compatible poker players who might otherwise spend their days drifting like rudderless ships in the night; enduring bad beats with no moral support; and missing out on the receipt of a sympathetic glass of wine delivered personally to the drinks mat next to the keyboard.
For several years, PokerFaces.net has been an active portal site in the community of online poker. Through its interaction with poker players, and from feedback which members have supplied, it was felt that there was a need to re-invent the site as a dating service specifically for poker players.
PokerFaces.net has therefore stated that its aim is to provide an online dating service that will bring players of similar interests together. This full service dating site will also include a growing selection of poker information such as articles on improving a player's game and standing data such as rules and statistical probabilities.
As Phil "Unabomber" Laak and Jennifer Tilly, or Chip Jett and Karina Jett, have discovered, if Lady Luck has any say in the matter, it should be just a matter of time, through love and dedication, before a matched couple find themselves at the Final Table.
Ed note: You will love the £500 sterling bonus when you Download Poker770