Interview with Paul Jackson - Part 1

Paul Sandells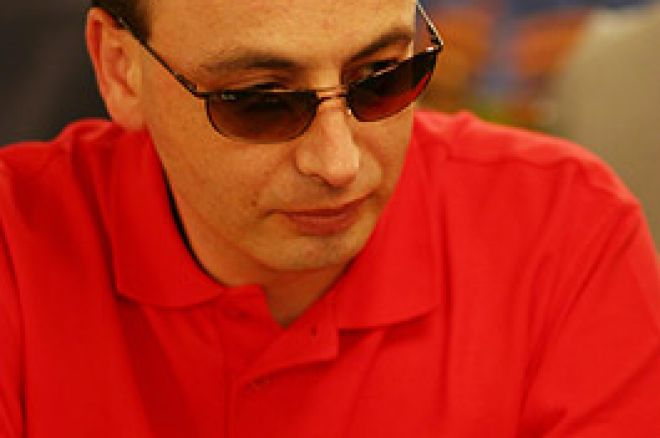 After the recent Irish Poker Tour festival in Dublin UK Poker News Editor Paul Sandells met up with Paul "Action Jack" Jackson for a chat about his recent tournament cashes and his hopes for European ranking success in 2006.

Paul Jackson is a 41 year old professional poker player. Currently living with his girlfriend, their puppy and two cats, Paul has 2 ex-wives and 5 children!
UKPN: Hi Paul, thank you for talking to UK Poker News.  It's been a pretty amazing couple of years for you with three European ranking victories dating back to the end of 2004, this coupled with an outstanding runners-up spot in the Monte Carlo Millions.  Was the 2nd in Monte Carlo the sweetest moment or are there others you can recall?

PJ: That was the sweetest in terms of financial reward and I suppose in view of the field for that event must rank as my greatest poker achievement to date. In terms of personal satisfaction that probably goes to my quarter final victory over Markus Golser in this years Barcelona World Heads Up, I felt I played the best heads up I had ever played in that particular game it was also televised and followed my previous round defeat of Carlos Mortenson.
UKPN: With your recent good results in Europe behind you are you having a serious crack at the rankings this year?
PJ: I have never considered it before but now I have a shot at it after Barcelona I now have the tournament fever and subject to 2 months in Vegas and my Mrs not doing my head in I will be making an effort for it this year.
UKPN: In 2005 you had a reputation as one of the best online tournament players around.  Is this a tag you're beginning to shrug off now with your exploits in the B&M arena?
PJ: I am very flattered to be regarded as that and it is not a tag it is an honour and I would hope it sticks with me, whether justified or not, for as long as possible. My personal belief is that there are far more good and great players, both tournaments and even more so cash, on the Internet than in live games.
UKPN: Your wins on Ladbrokes Poker and appearances on TVs Poker Godfather series brought you to the attention of many poker fans.  What do your family think about your involvement in poker?
PJ: My family love it. They share in the financial benefits that come from succeeding in poker and my children love seeing me on TV. No doubt there opinion would be considerably different if I was a long-term loser and a sad gambler (I may be sad but I don't consider myself a gambler) but fortunately so far I have avoided that scenario.
UKPN: Many readers won't be aware that you've been involved in poker for many years now. When and how did you get started in the industry?
PJ: I started playing poker around 20 years ago in the casinos in Birmingham. I used to play casino games (roulette/blackjack) but once I started playing poker I virtually stopped playing the casino games, as it is hard to justify playing games with an inherent edge against you as opposed to a game where you can obtain an edge for yourself with good decision-making.
UKPN: What were you doing before you went full time in poker?  Do you ever regret leaving your old job?
PJ: Prior to poker I was a Tax Manager in a Chartered Accountants and I never regret the change. There is little worse than witnessing an idiot that obtained his position by licking bottoms talking rubbish to a younger subordinate with a higher IQ who is trying to better themselves using their brains rather than their tongue. Plus back stabbing office politics and insincere behaviour make me feel sick.
Stay tuned to UK Poker News for part 2 of our interview with Paul Jackson where he reveals the real facts behind THAT hand with Phil Ivey from The Monte Carlo Millions and tells us about Uncover Poker
Ed note: Download Pacific Poker for a $100 bonus and the chance to win a WSOP seat