Poker Rivals go Heads-up in Charity Poker Challenge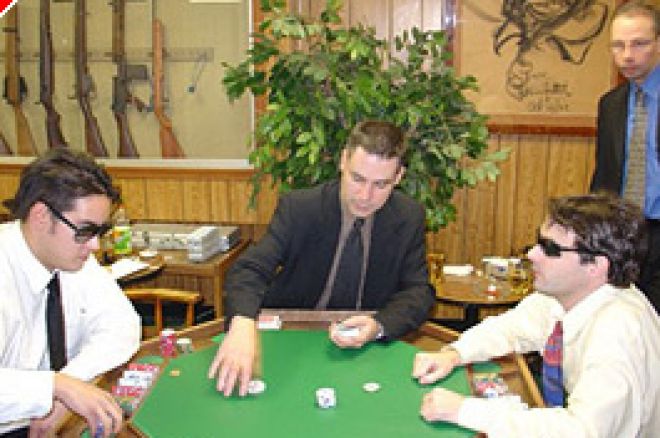 Forget about the World Cup and Rooney's foot. The real action this summer is in a Great Britain vrs Ireland poker heads-up game. This charity event looks set to be one of the most popular tournaments of the year.
Anyone who has visited Ireland to play poker recently will be well aware of the popularity of the game on the Emerald Isle. With British poker continuing a meteoric rise too it seems only natural that the two nations would clash across the felt at some point.
Step forward the ICHUC, The International Charity Heads Up Council, who have launched the first-of-a-kind 22 man heads-up event. Teams of selected players from Ireland and Great Britain will take part in what promises to be an outstanding feast of poker.
Each eleven player team must include at least one female player. The players will compete in a variety of events designed to test the skill of each player to the limit. The tournaments include: eight games of no-limit hold em, one pot limit Omaha game, one pot limit Omaha high-lo game and one pot limit seven card stud game.
Each participant will stake €200. Of this, €125 will be staked on each heads up match, €50 on the team event, €25 to be split between each charity.
Paddy Power Poker were quick to sign up the Irish team for sponsorship. Their team features experienced pro Mike Lacey as capain. The Great Britain teams boasts young gun James Dempsey as their leader. Three places in each team are reserved for on-line qualifiers. The remainder of the teams are selected by their captains.
Dave Kingston, spokesman for the OnePercentPledge charity, one of the companies behind the event said: "Two tribes are going to war again – this time over the green felt. The strategic battle for the upper hand in this challenge is monumental, I've never seen so much secrecy or needling prior to a game. It's a good thing it's for charity or I fear blood may actually be spilt!"
ICHUC is a partnership between OnePercentPledge and Poker4Charity.
Ed note: Get paid to play when you download William Hill Poker